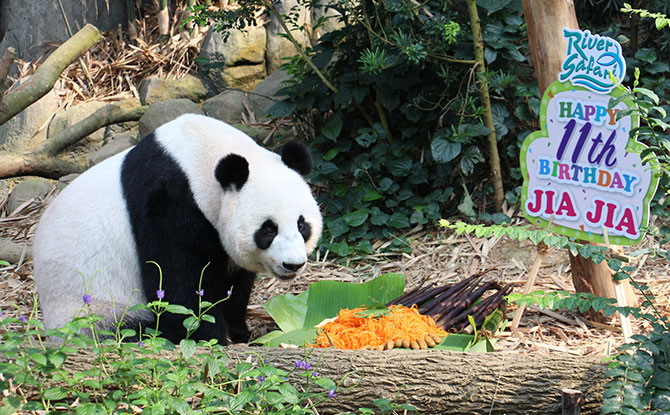 River Safari giant pandas Kai Kai and Jia Jia celebrated their birthdays this September 2019 with a plate of longevity "noodles". Kai Kai, the male giant panda, turned 12 on 14 September 2019. Female Giant panda, Jia Jia , turned 11 on 3 September 2019.
Longevity "noodles" for River Safari's Giant Pandas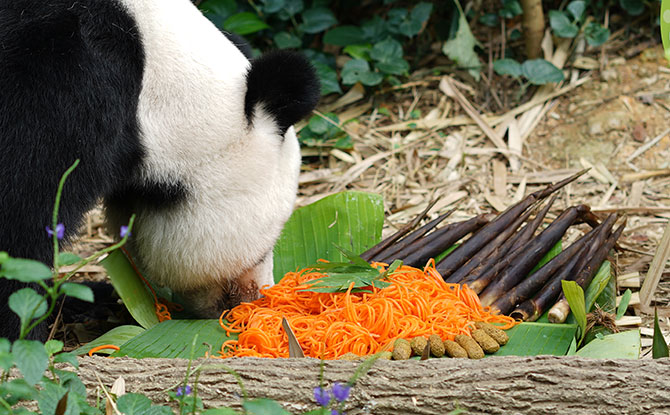 Panda keeper had prepared the giant panda version of longevity "noodles" as a special birthday treat. The "noodles" were prepared used 888 grams of spiralised carrots. It was accompanied with 1 kg of bamboo shoots, 150 g of high fibre biscuits and 100 g of apples.
The 'noodles' were also a form of food-based enrichment to stimulate the giant pandas' cognitive abilities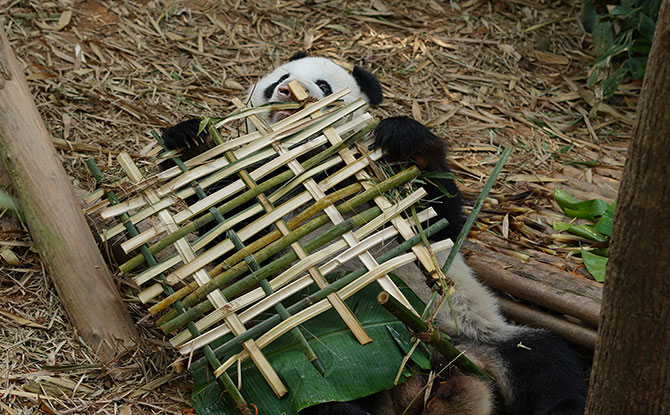 The meal was served on an edible bamboo platter – which the giant pandas could consume too!
---
Story continues below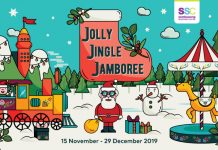 READ: Win Sesame Street Goodies in Our Latest Giveaway This yuletide season, Sembawang Shopping Centre is celebrating the festive spirit with a Jolly Jingle Jamboree...
We've packed six weeks worth of activities in an easy-to-use holiday guide. Whether you want to find out what is going on at the...
---
Happy birthday, Kai Kai and Jia Jia!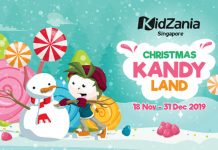 Reward your kids with the ultimate sweet treat and bring them to KidZania Singapore as it transforms into Christmas Kandy Land from 18 November...
Go ice skating. Complete an inflatable obstacle course. Become a human claw and grab attractive prizes! Fun times await at Aperia Mall's Christmas Village,...
FEATURED LISTINGS