If the world did not have teachers, it would be a much poorer place. Teachers play such an important role. From a young age, they help to guide a child and, even as we get older, there are often teachers, not necessarily in name, that come along the way too. As a tribute to the role which teachers play, here are ten of our favourite quotes about teachers and the work they do.
Quotes about Teachers and Teaching
---
"The mediocre teacher tells. The good teacher explains. The superior teacher demonstrates. The great teacher inspires."
– William Arthur Ward
---
"One child, one teacher, one book, one pen can change the world."
– Malala Yousafzai, I Am Malala: The Story of the Girl Who Stood Up for Education and Was Shot by the Taliban
---
"I never teach my pupils, I only attempt to provide the conditions in which they can learn."
– Albert Einstein
---
"The object of teaching a child is to enable him to get along without a teacher."
---
Story continues below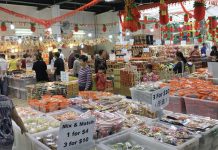 Want to know where to get superb CNY bargains? We uncover where the aunties shop for their festive goodies! Don't let the distance deter...
Not just another light show, Magical Shores at Siloso, Sentosa is Singapore's first beach light show. Now "screening" on the sand, Magical Shores Sentosa...
---
– Elbert Hubbard
---
"Intelligence plus character-that is the goal of true education."
– Martin Luther King Jr.
---
"Educating the mind without educating the heart is no education at all."
– Aristotle
---
"A good head and good heart are always a formidable combination. But when you add to that a literate tongue or pen, then you have something very special."
– Nelson Mandela
---
"[Kids] don't remember what you try to teach them. They remember what you are."
– Jim Henson, It's Not Easy Being Green: And Other Things to Consider
---
"Education is not the filling of a pail, but the lighting of a fire."
– William Butler Yeats
---
"You know, sometimes kids get bad grades in school because the class moves too slow for them. Einstein got D's in school. Well guess what, I get F's!!!"
– Bill Watterson
---
"Tell me and I forget, teach me and I may remember, involve me and I learn."
– Benjamin Franklin
---
"I want students to engage the way a clutch on a car gets engaged: an engine can be running, making appropriate noises, burning fuel and creating exhaust fumes, but unless the clutch is engaged, nothing moves. It's all sound and smoke, and nobody gets anywhere."
– Robert L. Fried, The Passionate Teacher: A Practical Guide
---
"The best teachers are those who show you where to look, but don't tell you what to see."
– Alexandra K.Trenfor
---
"Technology is just a tool. In terms of getting the kids working together and motivating them, the teacher is the most important."
– Bill Gates
---
"Good teaching cannot be reduced to technique; good teaching comes from the identity and integrity of the teacher."
– Parker Palmer, The Courage to Teach: Exploring the Inner Landscape of a Teacher's Life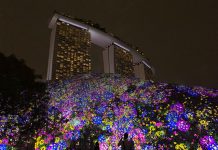 Future Together at Gardens by the Bay, a digital art exhibition, caps off the Singapore Bicentennial commemorations with interactive installations that encapsulate the hope...
As parents, we want to give Baby the best care we can afford. But how can we be sure that we're making the right...
FEATURED LISTINGS