Meet Edmund Wee, publisher at Epigram Books and one of the co-owners of Huggs Epigram Coffee Bookshop. We sit down in this beautiful space with floor-to-ceiling glass windows and attractive display of books to find out the story behind this local space.
To read out the article covering this spot, click here.
Click here to subscribe to our YouTube channel and to see more great videos!
Meet Playpoint's Playground designer, Aryen Liaw. Her job involves coming up with creative concepts, researching playground equipment and creating fun and safe spaces to...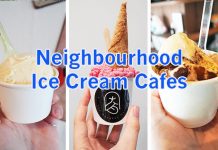 There's an undeniable charm about neighbourhood cafes located under HDB blocks. Sometimes instead of the glitz and glam of  an "instagramable café", we might...
FEATURED LISTINGS