Harness your kid's energy through the power of creativity and technology at KidZania Singapore's KidZ & Innovation Holiday Programme. From 26 August to 15 September 2019, the kid-sized City is turning into a creative hub, just in time for the September school holidays!
Scroll to the bottom to participate in our Giveaway!
Think YouTube videos creation, basic coding and fun hands-on activities like turning ordinary dough into electrical circuits and embarking on an anti-drug journey through augmented reality.
With all these tech-inspired activities on top of the realistic role-playing fun already found at the City's establishments, you can expect an exciting time at KidZania Singapore this September school holidays.
KidZ & Innovation Programme Highlights
Be a YouTuber with Ottodot
Ever thought your child would make a great YouTube host? Ottodot will be at KidZania Singapore to show kids how to get their very own YouTube channel started. Kids will pick up tips on how to present in front of the camera and put their new-found skills into action by recording a science-related YouTube video!
Where: Main Square
When: 26 Aug to 15 Sep
Drone Piloting
Kids are cleared for take-off at KidZania Singapore's Stadium! Take control of a drone and pilot it around a flight course. With some instruction, and a bit of practise, kids will be sending their drone swooshing through the air in no time. Get those motors revved up!
---
Story continues below
Guess who is heralding Christmas at Bedok Point this year – the Minions! Join Kevin, Stuart and Bob from 19 to 24 November for...
Run, run as fast as you can; be sure to catch SRT's The Little Company's The Gingerbread Man! The story about the mischievous little cookie...
---
Where: Stadium
When: 26 Aug to 15 Sep, 10 am to 2 pm
Limited slots are available. Register at the Stadium.
Create an Electric Dough Circuit with MuzArt
Experience a light bulb moment – literally! Using ordinary dough, kids will learn about how electricity works and get to create an electrical circuit of their own in a hands-on activity conducted by MuzArt.
Where: Main Street
When: 26 Aug to 15 Sep
3D Pen Creations with tinkermind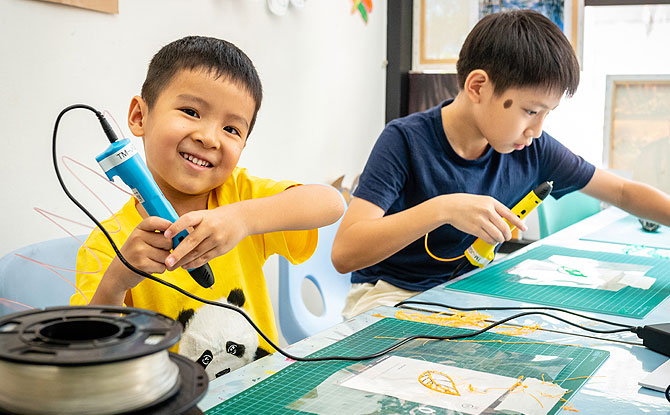 Under the guidance of the folks from tinkermind, young Makers can wield a 3D pen to draw, design and create whatever springs into their imagination. Separate charges apply.
Where: Main Street
When: 26 Aug to 15 Sep
Coding Workshop with Lenovo and Empire Code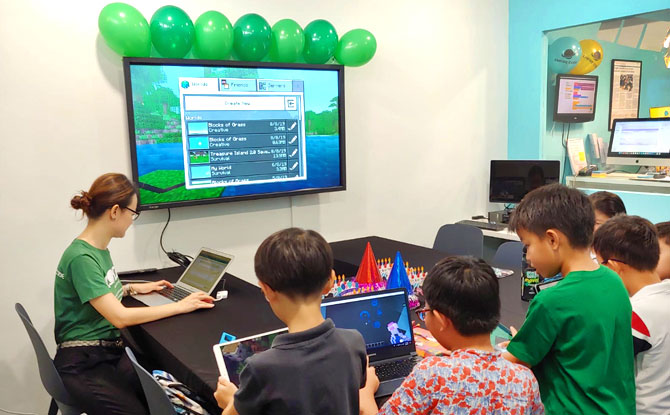 Get a taste of the jobs of the future at KidZ & Innovation. Sign up for a coding workshop by Lenovo and Empire Code which will expose kids to the basic elements of coding and programming. It is an opportunity for kids to get an introductory, "behind-the-keyboard" look at how today's games and apps are created.
Where: Kindergarten
When:
26 to 30 Aug, and 2 to 5 Sep at 1 pm and 3 pm
31 Aug to 1 Sep, and 6 to 15 Sep at 1 pm, 2.30 pm and 4 pm
Limited slots available. Register at the Main Square.
*No Coding Workshop available on 28 Aug and 13 Sep.
Be a Drug Buster with the Central Narcotics Bureau (CNB)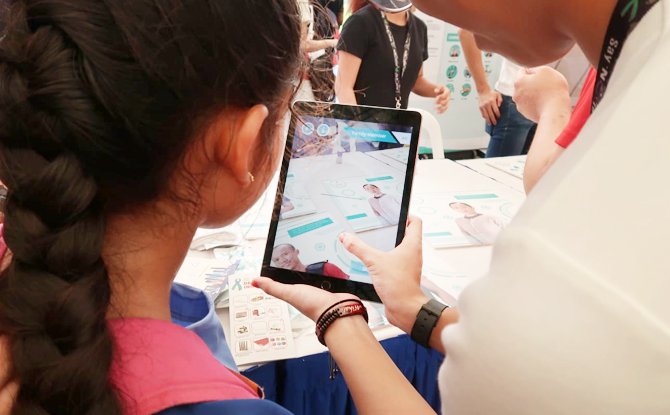 Turn into "Sherlock Holmes" at the interactive Be a Drug Buster exhibition at the Main Square. Through the use of Augmented Reality, kids will experience what it is like to be a crime-fighting Drug Buster.
Where: Main Square
When: 6, 7, 13 and 14 Sep
Role-playing Quest
During KidZania Singapore's KidZ & Innovation, kids who participate in innovation and technology-related role-playing activities will enjoy a special bonus.
First, pick up a quest sheet from the KidZania Booth in front of the University, complete at least two innovative or tech-related role-playing activities and earn 50 kidZos! There's never been a better time to be a Junior Scientist, Urban Farmer or a Food Scientist!
Discounts at VR Xperience
Enter the world of virtual reality at KidZania Singapore! During KidZ & Innovation, participants will enjoy 20% off the price of two VR game sessions at the VR Xperience ($8 instead of the usual price of $10). Limited slots available and tickets can be purchased from the Parents Lounge.
Where: Mezzanine Floor
When: 26 Aug to 15 Sep
KidZania Singapore September School Holiday 2019 Promotion – Discount Code Alert!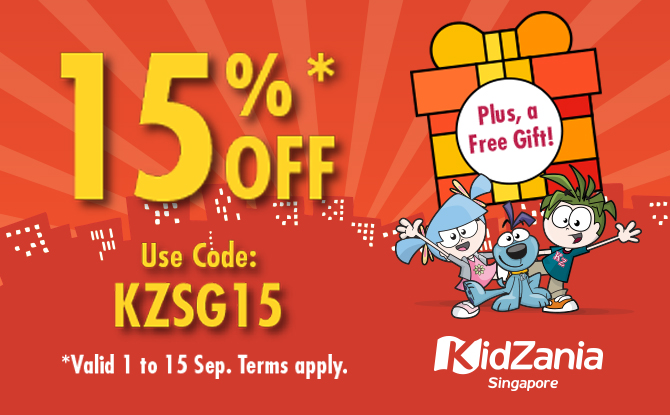 From 1 to 15 September 2019, get a 15% discount on usual-priced Adult and Kid Tickets purchased online by using this exclusive online promo code KZSG15. What's more, receive a free gift with every transaction, whilst stocks last!
KidZ & Innovation Holiday Programme at KidZania Singapore
When: 26 August to 15 September 2019
Website
GIVEAWAY: Win a Family Bundle set of 2 Adult and 2 Kid Tickets (total worth $194) to KidZania Singapore!
Little Day Out is giving away:
a Family Bundle set of 2 Adult and 2 Kid Tickets to KidZania Singapore!
For a chance to win the tickets, simply follow these 3 steps:
Like Kidzania Singapore on Facebook (https://www.facebook.com/KidZaniaSingapore/)
Answer the question in the form below:
To double your chances of winning, tag three friends (or more) in either the giveaway Facebook post or the Instagram post. Submit your answers and tag your friends by Sunday, 8 September 2019 to participate in this giveaway. All the best!
Planning ahead for the November and December 2019 school holidays in Singapore? The year-end break is a wonderful opportunity for kids to try something...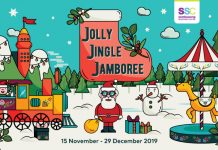 This yuletide season, Sembawang Shopping Centre is celebrating the festive spirit with a Jolly Jingle Jamboree from 15 November till 29 December 2019. Families...
FEATURED LISTINGS