Alert! Dinosaurs are out and here in Singapore! Watch the interaction with ultra-realistic baby T-Rex, one of the 18 dinosaurs that will be starring in the Walking With Dinosaurs in Singapore at the Singapore Indoor Stadium from 29 August to 5 September 2019.
Walking with Dinosaurs – The Live Experience is based on the award-winning BBC Television series. These pre-historic creatures come to life through a combination of animatronics and physical puppetry, returning to roam the earth at the dazzling dinosaur show.
The realistic puppets – the smaller dinosaurs controlled by a single puppeteer and the larger dinosaurs controlled by a team of puppeteers – have been carefully crafted to be as true-to-life as possible. This not only applies to their appearances but also extend to the way in which the dinosaurs move and articulate.
Go on journey as the life-sized dinosaurs put up a must-see live arena experience that will thrill the audience!
Walking with Dinosaurs in Singapore
---
Story continues below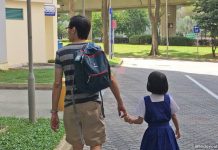 Kindergarten 2 to Primary 1. Primary 2 to Primary 3. Primary 4 to Primary 5. Children from local schools in Singapore experience many transitions...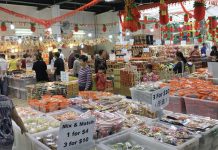 Want to know where to get superb CNY bargains? We uncover where the aunties shop for their festive goodies! Don't let the distance deter...
---
The arena spectacular was been seen 9 million people in more than 250 cities around the world. Now, Walking with Dinosaurs in Singapore makes its way to the Singapore Indoor Stadium from 29 August 2019 onwards, for a limited time only.
Click here to subscribe to our YouTube channel and to see more great videos!
Singapore's shores are teeming with wildlife we wouldn't usually notice. Getting to an intertidal zone during periods of low tide is the best way...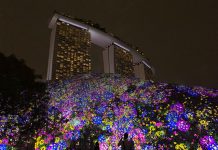 Future Together at Gardens by the Bay, a digital art exhibition, caps off the Singapore Bicentennial commemorations with interactive installations that encapsulate the hope...
FEATURED LISTINGS