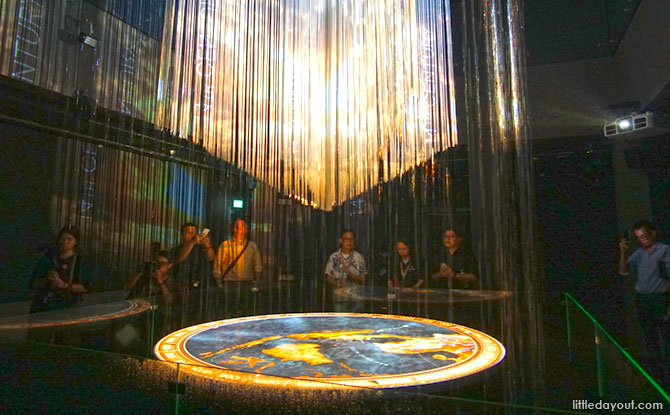 Good news for those who have yet to make their way to Fort Canning to view the centrepiece event of the Singapore Bicentennial: From Singapore to Singaporean: The Bicentennial Experience has been extended to 31 December 2019.
Since its opening on 1 June 2019, more than 450,000 tickets for From Singapore to Singaporean: The Bicentennial Experience have been released, all of which have been snapped up.
The Bicentennial Experience was originally targeted to receive 300,000 visitors and scheduled to close on 15 September 2019.
Now, visitorship to The Bicentennial Experience is expected to reach 400,000 by the end of August 2019.
The Bicentennial Experience Extended from 1 October to 31 December 2019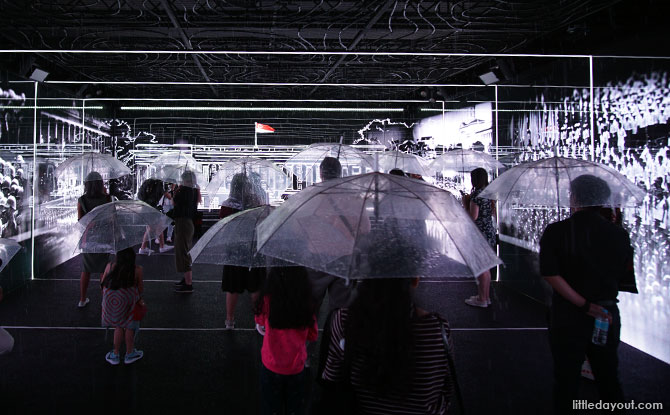 Due to overwhelming demand, the Singapore Bicentennial Office has decided to extend The Bicentennial Experience from 1 October to 31 December 2019.
It will be closed for technical maintenance and refurbishment from 16 to 30 September 2019.
Revised Operating Hours and How to Book Tickets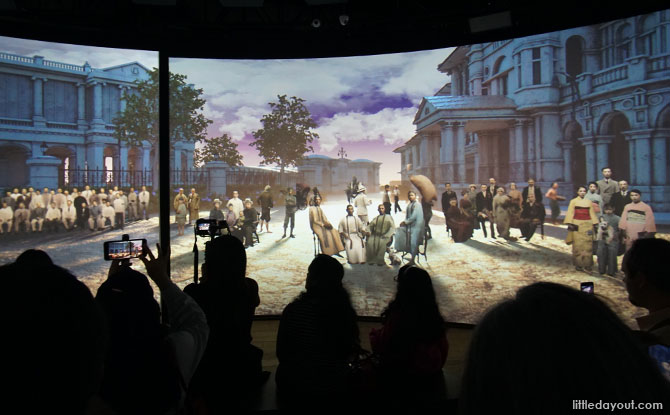 Operating hours for From Singapore to Singaporean: The Bicentennial Experience will be revised from 1 October 2019 onwards.
Members of the public with bookings of between one to eight tickets can visit the showcase on Fridays, Saturdays, Sundays and public holidays from 9 am to 9 pm.
Tickets will be available from www.bicentennial.sg and released on the 7th and 21st of the preceding month at 8 am.
Corporate group bookings can be made via email at hello.ticketing@kingsmen-int.com. Mondays to Thursdays, between 9 am to 4 pm, in the months of October and November, have been allocated to group bookings. Showtimes not taken up by group bookings will be released to the public up to one week in advance.
Response to The Bicentennial Experience
Of the more than 11,000 visitors surveyed about The Bicentennial Experience to date, over 95% have rated it positively or very positively. It has been described as "evocative", "powerful" and "refreshing".
Co-Chairman of the Singapore Bicentennial Ministerial Steering Committee, Minister Desmond Lee, said, "We are very encouraged by the positive and enthusiastic response to The Bicentennial Experience. This showcase was conceptualised to make Singapore's history accessible and interesting, and we are glad that it has been so warmly received. By extending the run of The Bicentennial Experience, we hope that many more people will be able to gain a deeper understanding of our rich past, and also draw lessons from it to guide our journey ahead."
You must have watched or heard of the game show "A Minute to Win it" by now. Watching the participants complete hair-raising challenges under...
Many parents, including myself, face the struggle in appreciating Chinese as both a language and school subject. The key to mastering Chinese according to...
FEATURED LISTINGS