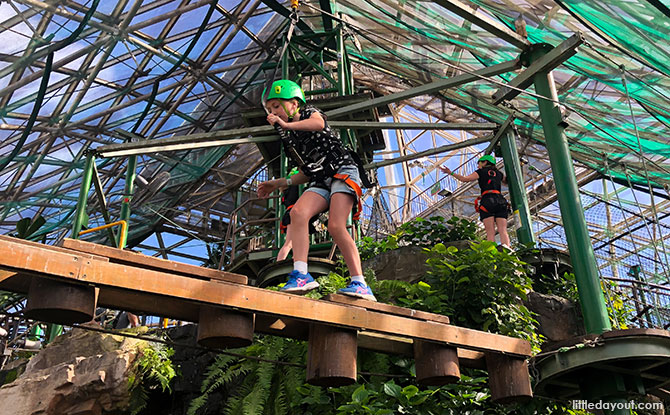 During my first visit to Cairns, Australia years ago, I remember being stuck indoors for most of my trip due to the weather being unpredictable. I only wish that Cairns ZOOM & Wildlife Dome existed back then because it is a place where the fun shines through, no matter the weather.
Cairns ZOOM & Wildlife Dome is the world's first challenge ropes course located within an indoor wildlife park! This exciting attraction is great for anyone looking for an unconventional high element obstacle course.
In the Heart of Town
Before heading to Cairns ZOOM & Wildlife Dome, make a booking online on their website where you can select the combination of activities that appeal to you the most. We chose the admission + 4 ZOOM activities package, which allowed us to try the four activities – mid-zoom, hi-zoom, dome-climb and the power jump.
The park is located conveniently at the CBD area of Cairns and extremely accessible by car, bus or even on foot.
Indoor Obstacle Courses with Animals
---
Story continues below
Let it snow, let it snow, let it snow in Singapore 2019. Dreaming of a white Christmas in tropical Singapore? Well, you can have...
This year-end 2019 season, Frozen at Changi Airport is a treat for fans of Disney's latest movie. For those who are planning to make...
---
At the entrance, I was greeted by Gomez, the Papuan Frogmouth, the first of many animals I encountered while navigating the different obstacles.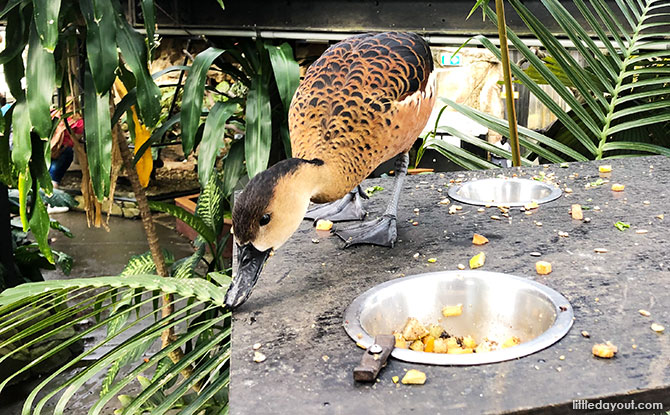 This sets Cairns ZOOM & Wildlife Dome apart from other high element courses I have tried.
After gearing up and going through the safety briefing, I proceeded to warm up with the Mid-Zoom activity. The course runs 3 metres above the ground and has a range of elements including climbing walls, tunnels, a cargo net, swings and a zipline!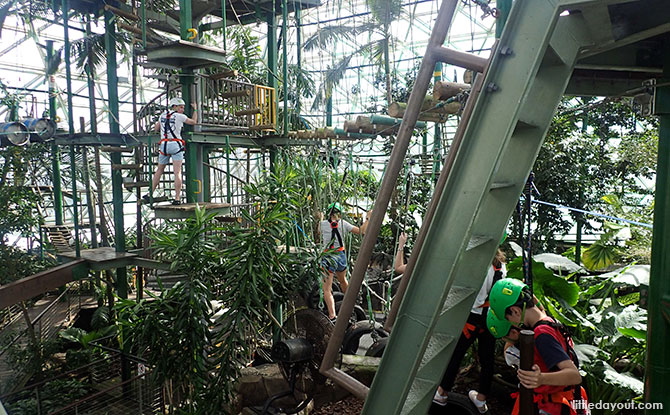 You wouldn't usually hear anyone telling you to look down but, at the Cairns ZOOM & Wildlife Dome, it's highly encouraged because you'll get to see a birds-eye view of the attraction and eye-to-eye with the other birds flying around.
The Mid-Zoom course great for younger kids, and for anyone else who wants to familiarise themselves with the obstacles, before heading up to higher ones.
Dome Climb for a Unique View of Cairns
After completing the Mid-Zoom course, I moved on to the Dome Climb where I was promised some of the best views of Cairns! I knew I was up high when I was starting to pant halfway up the stairs. However, once I got strapped on at the top of the stairs and stepped out on to the course, the view that I got was indeed breath-taking!
This activity allows you to walk around the external platform, where you can see Cairns from all angles. Look out for the information panels positioned right around the Dome roof for a little "past vs present" history lesson. The platform was really wide and required no balancing. Cameras are allowed for this activity, so be sure to get them ready before you head up.
When it comes to making your way down, you can either take the stairs or if you're up for it, free fall down a 13m high tower at the Power Jump! It was super fun!
Watch Out for the Croc!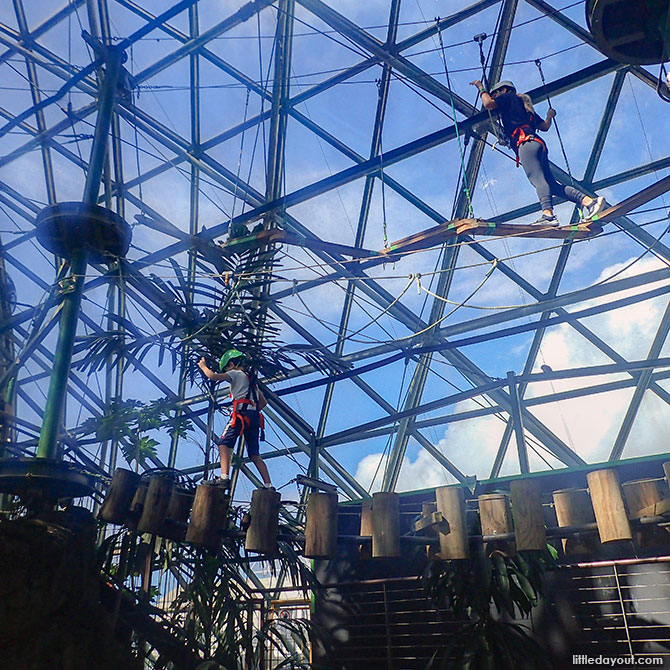 The last activity I tried was the High-Zoom which brings participants across elements set almost 12 m above ground, 3 ziplines and one giant living crocodile! This course was a little more difficult, mostly because the cables and assisting grips were located higher, so taller participants would have an advantage.
Don't forget to smile as you zipline over Goliath the crocodile! That's where the in-house camera is located and you can purchase the picture as a souvenir if you wish.
Animal Encounters at Cairns ZOOM & Wildlife Dome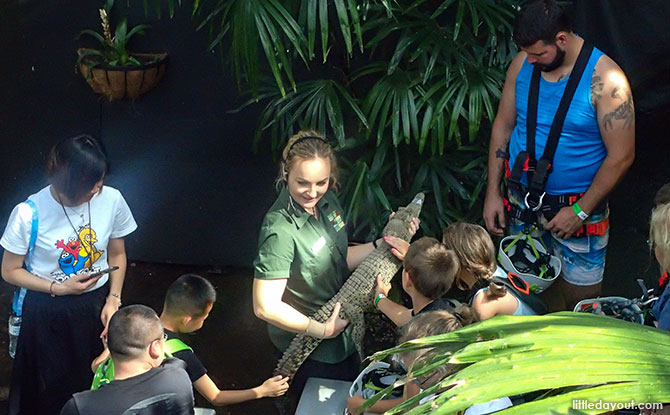 Another great thing about Cairns ZOOM & Wildlife Dome is that once the obstacles are completed, you still get to enjoy the rest of the wildlife with your feet planted on the ground.
There are a variety of mini-talks and you get to view and take pictures with adorable animals upclose.
The entry pass is valid for four days after purchase. This means you can visit the park more than once and even try other activities such as the commando rope climb and pirate climb!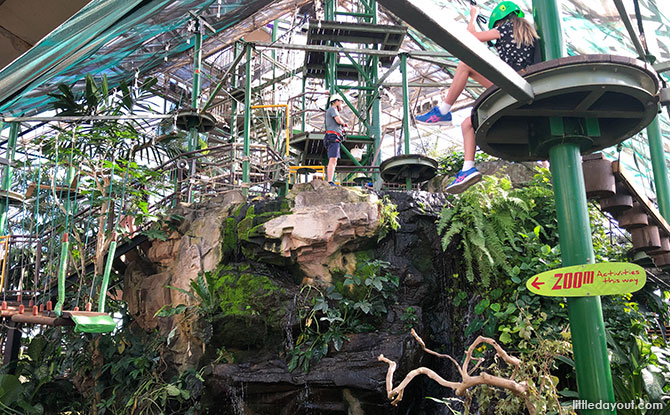 The Cairns ZOOM & Wildlife Dome is located in Cairns, Australia. Visit its website here.
The Boys' Brigade Share-a-Gift (BBSG) 2019 project aims to spread the festive cheer and love to 43,276 beneficiaries this year. Beyond that simply the...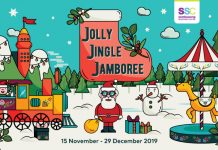 This yuletide season, Sembawang Shopping Centre is celebrating the festive spirit with a Jolly Jingle Jamboree from 15 November till 29 December 2019. Families...
FEATURED LISTINGS