We had a chat with Chelsea Wan from the Jurong Frog Farm where she shared with us a little more about the frogs on the farm, the learning journey 'Frog Quest', and even some tips on how to get over one's fear of frogs!
To read out the article covering the ribbiting good time we had, click here.
Click here to subscribe to our YouTube channel and to see more great videos!
Forget about Superman, Ironman or Captain America. When it comes to Christmas season, the greatest superhero of all is… drumroll please… Santa! After all,...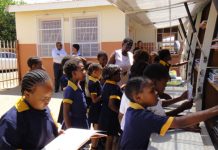 Pass on the love for reading by donating English language children's books to the 2019 South Africa Mobile Library Project (SAMLP), organised by the...
FEATURED LISTINGS