Canopy Park at Jewel brings a world of play and fun attractions for all ages at the top of the already-iconic complex at Changi Airport. With whimsical gardens, amazing views and one-of-a-kind play attractions, Canopy Park is a must-visit spot at Jewel Changi Airport.
Watch the video above and read more about Canopy Park At Jewel Changi Airport.
Click here to subscribe to our YouTube channel and to see more great videos!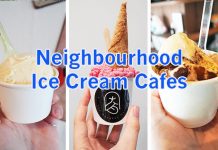 There's an undeniable charm about neighbourhood cafes located under HDB blocks. Sometimes instead of the glitz and glam of  an "instagramable café", we might...
If you are wondering "where to eat" at Great World City, which has been rebranded as Great World, we've got some suggestions for you!...
FEATURED LISTINGS