Neighbourhood playgrounds typically consist of the play equipment such as slides, climbing frames and teeter-totters. However, there are some places where you can find neighbourhood water playgrounds – wet areas where kids can have splashing fun without having to venture too far away from home.
Here are three neighbourhood water parks in Singapore, perfect for enjoying a soak on those blazing hot days in the tropics.
Neighbourhood Water Play Areas
Oasis Waterpark @ Nee Soon East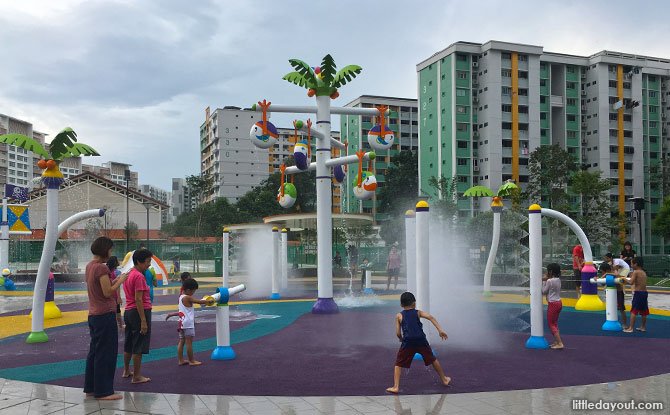 Opened in June 2019, Oasis Waterpark @ Nee Soon East is located close to Block 307 Yishun Ring Road and features several water play areas.
There are swishing buckets of water, a mini water slide, wading pools and mist spray area, it is a fun place for kids to enjoy the pleasures of water play together. Entry to this Yishun community water park is free and all are welcomed to enjoy the facilities.
Jelutung Harbour Park
Reopened in September 2018, Jelutung Harbour Park not only has a number of dry playgrounds but a wet play area too. The Jelutung Harbour Park water playground is operational from 9.30 am to 9.30 pm. It has a nautical theme with jets of water and spray cannons for kids to have fun playing on. Changing rooms are also located at the park.
Choa Chu Kang Transport-themed Water Play Area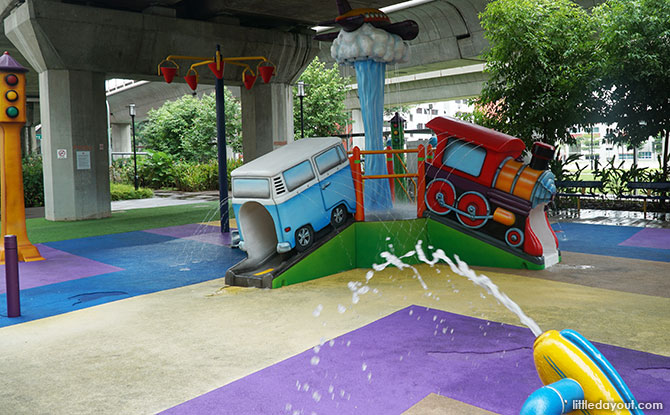 Located under the shelter of the MRT train tracks, beside the Keat Hong Community Club and a stone's throw from Choa Chu Kang MRT and Lot One (which also has a water playground) is a mini water play area. This transport-themed water play area has a centrepiece which incorporates a VW van and old-style steam locomotive into its design.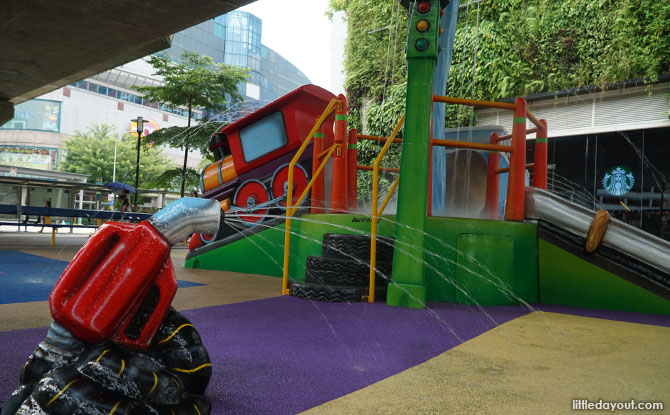 Kids can also play at a fountain designed to look like a fuel pump. The water play area operates from 10 am to 2 pm, 4 pm to 8 pm.
We had a chat with Chelsea Wan from the Jurong Frog Farm where she shared with us a little more about the frogs on the farm, the...
Big Wooden Horse's stage adaptation of award-winning author Oliver Jeffers' The Way Back Home makes its way to Singapore from 27 to 29 September...
FEATURED LISTINGS