Find out what has swung into Changi Airport for the June holidays. Spider-Man: Far From Home has landed from June to July.
Watch the video above and read more about Spider-Man: Far From Home at Changi Airport.
Click here to subscribe to our YouTube channel and to see more great videos!
If you are wondering "where to eat" at Great World City, which has been rebranded as Great World, we've got some suggestions for you!...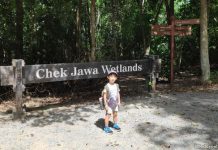 It was such a treat to be enjoying tranquility on a visit to Chek Jawa on Pulau Ubin on a boardwalk tour. Nature walks...
FEATURED LISTINGS