This year, the S.E.A. Aquarium Ocean Fest 2019 returns with the theme The Noisy Ocean. Explore ocean soundscapes through sound and activity stations and uncover the impact of noise pollution on the marine environment.
Performances at S.E.A. Aquarium Ocean Fest 2019
On weekends and public holidays, at 12 pm and 2 pm, visitors can take part in an all-new percussion showcase The Celebration of Sound at the aquarium's Open Ocean Habitat.
Watch our video above to get a preview of S.E.A. Aquarium Ocean Fest – The Noisy Ocean.
S.E.A. Aquarium's Ocean Fest 2019 takes place from 17 May to 30 June 2019.
---
Story continues below
Not just another light show, Magical Shores at Siloso, Sentosa is Singapore's first beach light show. Now "screening" on the sand, Magical Shores Sentosa...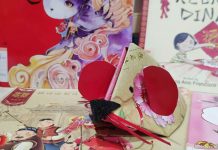 Dong dong chang! Right on the heels of Christmas is another important season for the Chinese – the Lunar New Year, of course. Remembering...
---
Click here to subscribe to our YouTube channel and to see more great videos!
As parents, we want to give Baby the best care we can afford. But how can we be sure that we're making the right...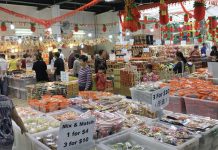 Want to know where to get superb CNY bargains? We uncover where the aunties shop for their festive goodies! Don't let the distance deter...
FEATURED LISTINGS