Find time amidst the busy exam preps to step out and recharge with these fun, relaxing family activities.
18 to 20 May
KC Arts Centre
---
Story continues below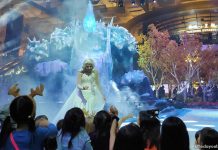 Enjoy a dazzling light show, experience snow in the tropics, meet your favourite Frozen characters – Anna, Elsa, Olaf, and embark on an obstacle...
Guess who is heralding Christmas at Bedok Point this year – the Minions! Join Kevin, Stuart and Bob from 19 to 24 November for...
---
An award-winning adaptation of Sergei Prokofiev's musical fairy tale, this uses live animation and puppetry to tell a story of friendship and courage. Details.
17 to 18 May
SCO Concert Hall
Join Adventurer Quek Quek on a journey into a bamboo forest, where you will discover an array of wonderful sounds produced by various musical instruments. Learn more.
18 May, 11 am to 5 pm
National Museum of Singapore
Celebrate International Museum Day with educational and engaging programmes like drop-in craft activities, a scavenger hunt and guided tours. Find out more.
Till 16 June
Changi Road, Geylang Road and Sims Avenue
Head over to soak in the festive atmosphere in the lead-up to Hari Raya Puasa. Look forward to colourful light installations, a bustling bazaar and other festival activities. Details.
18 May, 9:30 am to 11:30 am
HortPark
In this installment of HortPark's signature event, discover fascinating facts on a bee trail tour and learn how to weave your own "nest" artwork. Learn more.
18 May, 10 am to 4 pm
Quayside Isle
Consider giving a stray a home at this adoption drive, which also aims to raise awareness about cruelty to animals and better ways to care for pets. More info.
Parenting is a 24/7 job. You can't apply for leave. But for your sanity's sake, you're allowed to sneak out for a little break...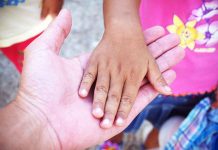 This week, 1 to 7 December 2019, is Giving Week 2019. It is seven days earmarked to support the vision of Singapore as a...
FEATURED LISTINGS