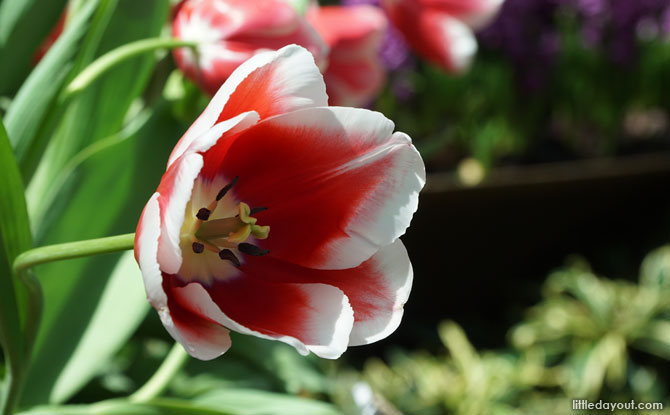 Tulips are not usually associated with Singapore. Instead, we are more accustomed to seeing richly-coloured orchids in local floral displays. However, we now have a tulip named after our tiny red dot, the Tulipa 'Singapura'.
What the Tulipa 'Singapura' Signifies
The red-and-white tulips were hybridised by breeders in the Netherlands. The flowers were given to Gardens by the Bay and named Tulipa 'Singapura' in commemoration of the Singapore Bicentennial. The double-petals of the flowers represent the 200 years that have passed since 1819 and red and white are the colours of the National flag.
The Tulipa 'Singapura' can be viewed at the Flower Dome, Gardens by the Bay, as part of Tulipmania 2019, where they are displayed in front of a scaled-down replica of Singapore Botanic Garden's bandstand.
Tulipmania 2019 is now on till 20 May 2019.
Big Wooden Horse's stage adaptation of award-winning author Oliver Jeffers' The Way Back Home makes its way to Singapore from 27 to 29 September...
So baby's arrival date is closing in and you're working your way down your checklist of preparations. Your eyes review the StemCord pamphlet you...
FEATURED LISTINGS