This year, Star Wars Day 2019 in Singapore seems rather muted. Perhaps the Galaxy far, far away has yielded to the Avengers and House Targaryen, but true die-hard fans will still want to celebrate the Star Wars universe on May, 4th.
Star Wars Day 2019 in Singapore
For those who believe that the Force has awakened, here are some suggestions of what to do on Star Wars Day 2019 in Singapore.
---
May the Fourth Celebrations Singapore
Learn how to use the lightsabre or even try building one to bring home at the May the Fourth Celebrations Singapore taking place on 4 and 5 May 2019, 11 am to 8 pm at the Cairnhill Community Club. Activites planned include kids Cosplay, Jedi Academy for Kids and Star Wars models displays. The Band of Doodler will be present to do live drawings too. Get more information here.
When: 4 & 5 May 2019, 11 am to 8 pm
Where: Cairnhill Community Club
---
Lightsabre Duelling Showcase and Tryouts
Head down to Lakeside Field at Jurong Lake Gardens from 7 pm to 8.30 pm on 4 May 2019 to give lightsabre duelling a try. The Saber Authority will be there to train aspiring Sith or Jedi through basic sword and movement drills. Complete your training at the new nature playground, Forest Ramble which is inspired by a freshwater swamp. With a heavy dose of imagination, you can pretend you are in Dagobah!
When: 4 May 2019, 7 pm to 8.30 pm
Where: Lakeside Field, Lakeside Garden
---
Star Wars Movie Screening at Jurong Lake Gardens
Join others for an outdoor movie screening of one of the most beloved Star Wars movies at Lakeside Garden on Saturday, 4 May 2019. The Empire Strikes Back will be screened at Lakeside Field at the northern end of Lakeside Garden.
When: 4 May 2019, 7.30 pm to 9.30 pm
Where: Lakeside Field, Lakeside Garden
---
Throw Your Own Star Wars Party With Star Wars Wear
Story continues below...
---
---
Story continues...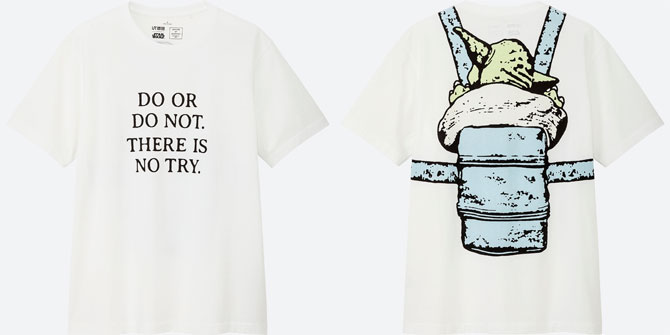 Hold your own Star Wars Party with friends and family. For the party, be sure to get a Star Wars cake from Polar and you can also dress up in one of Uniqlo's Master of the Graphics UT tees. This year, it is also particularly sad to hear that Peter Mayhew who played Chewbacca in the Star Wars films passed away 30 April 2019. Perhaps, it is fitting to rewatch some of your favourite Chewbacca moments too.
When: Preferably 4 May to keep it real
Where: Wherever you and your friends can meet up.
May the Force be with You!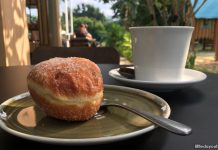 Baker & Cook at Dempsey opened in July 2019 and is already attracting the crowds on weekends. The artisan bakery brand by New Zealander...
Big Wooden Horse's stage adaptation of award-winning author Oliver Jeffers' The Way Back Home makes its way to Singapore from 27 to 29 September...
FEATURED LISTINGS