Taipei 101 is undoubtedly the most iconic building in Taipei. There's no way you could miss the 508 metre-tall skyscraper that once held the record of being the tallest building in the world. So on our recent holiday to Taipei with our almost eight-year-old, we decided to go up the Taipei 101 Observatory, and discovered that it offers much more than panoramic views!
We booked our tickets to the Taipei 101 Observatory in advance through Klook. Besides saving time on queuing, we saved money too – more than 28% off the admission fees of NT$600 for adults! This offer is also cheaper than the concession rate of NT$540 for children above 115cm. (Children below 115cm get to enter for free.)
The observatory is accessed via the fifth floor, where we redeemed our Klook e-voucher for physical tickets at a ticket collection kiosk easily.
As tickets are issued for specific time slots (ours was 6pm), you have to wait for your turn to go up the observatory. There's an LED board showing the ticket numbers that are allowed up for each time slot. Make sure you check it often so as not to miss your turn!
---
Story continues below
Guess who is heralding Christmas at Bedok Point this year – the Minions! Join Kevin, Stuart and Bob from 19 to 24 November for...
The Boys' Brigade Share-a-Gift (BBSG) 2019 project aims to spread the festive cheer and love to 43,276 beneficiaries this year. Beyond that simply the...
---
When we saw our numbers, we joined the queue leading to the elevator. This was no ordinary lift. Taipei 101 has one of the fastest elevators in the world. Travelling at a speed of 60.6 km/h, we reached the 89th floor indoor observation deck in just 37 seconds!
Maybe because it had been raining, the sky was already dark by the time we got up to the observation deck. Although we had intended to catch the sunset view, we discovered that the Taipei night sky has its own charm too.
To get more than a generic view, use the interactive screens located at each of the north, south, east and west sides of the observation deck to pinpoint places of interest from among the buildings and sights you see, and find out a bit more about each of them.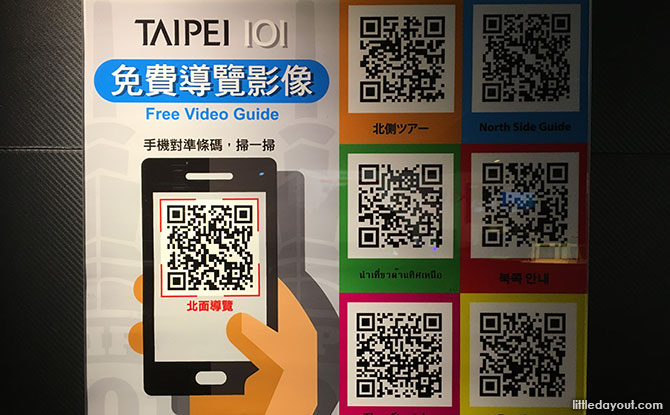 There are also QR codes you can scan to access videos in six languages, including English, about some of these attractions.
Besides the view, the other must-see when at the Taipei 101 Observatory is the 660-ton wind damper. It's the only one in the world to be opened for public viewing!
There's a video explaining how the wind damper works to keep Taipei 101 stable. Our daughter sat captivated, watching it from start to finish.
It helped that the cute Taipei 101 mascots, Damper Babies, were doing the narration. (Damper Babies are called so because the design of their body is inspired by the wind damper.) More than that, the wind damper is an awe-inspiring work of engineering genius! We saw actual footage of the damper swaying during typhoons and an earthquake – up to 100 cm during Typhoon Soudelor in 2015! – to keep the tower from doing the same.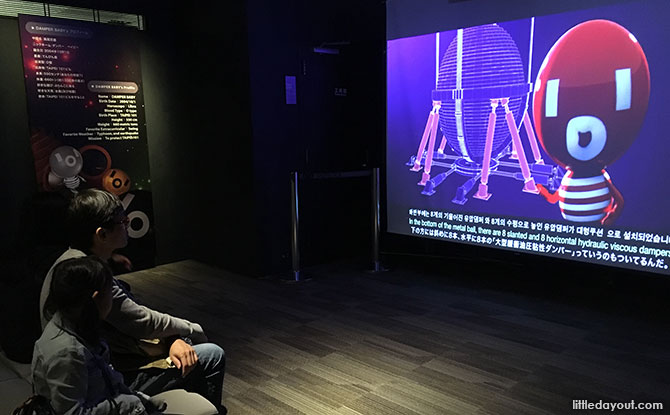 We discovered that there was an outdoor observation deck on the 91st floor, and ventured out to catch the view without a pane of glass between gorgeous Taipei and us. There's a high protective railing all round though and it can get rather windy outside, so do put on the layers for the kids before going outdoors.
Besides viewing and learning, you can also be snacking and shopping at the Taipei 101 Observatory! Our little one nearly managed to persuade us to get her a mango shaved ice dessert!
If you're looking for Taipei 101-themed souvenirs, you'll find some cute ones for sale here. For something to bring home for free, have the kids bring their own travel journals to collect imprints from the different Taipei 101 souvenir stamps! It'll be a fun activity for them!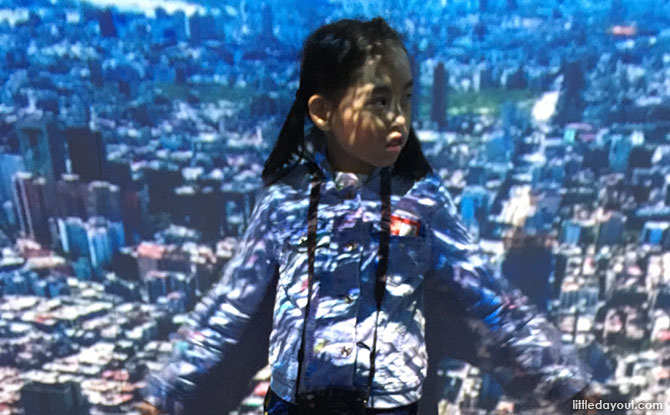 Visiting the Taipei 101 Observatory was a fun and educational trip not just for our child, but for us adults as well. If you, like us, would like to catch the sunset view, I would recommend getting the 5pm tickets so you won't miss the golden hour. Stay for the night view too, if you and the kids are up to it! That'll be two views for the price of one!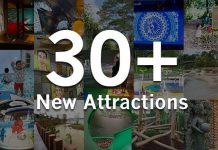 2019 has been a busy year. Can you believe that 33 new family-friendly places and attractions have opened in Singapore in just this year...
West is best and we have the biggest bouncy playground to prove it. Bouncy Paradise which was last seen with its pop-up at PeopleUp@Pandan....
FEATURED LISTINGS