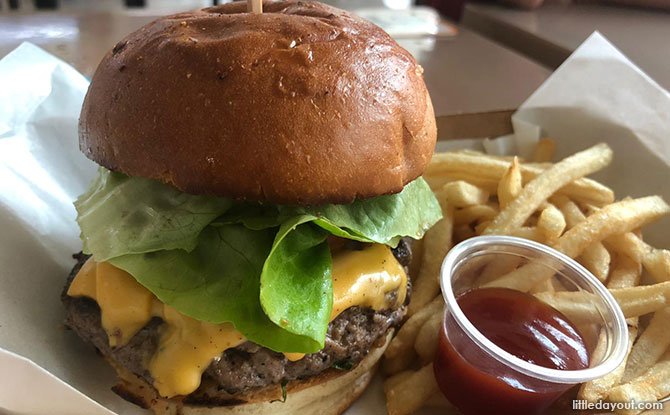 We had recently heard about Hammee's Burger at Commonwealth Crescent Market & Food Centre and decided that it was about time to not only "hear" about it but give it a taste as well. So, we made our way down to stall on the second-floor Food Centre during lunch time one day to give it try.
Burgers, Burgers, Burgers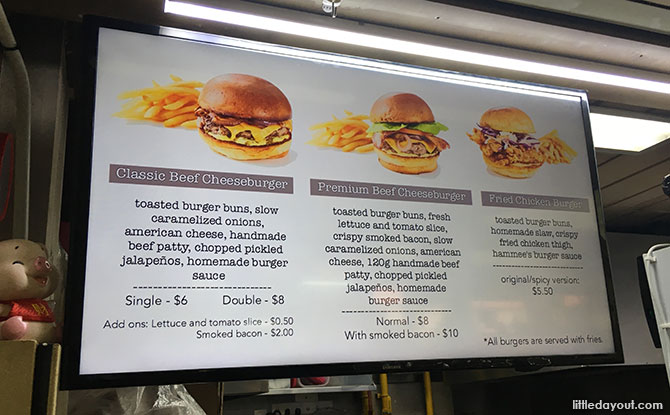 The menu at Hammee's is pretty straightforward. There are three main choices – the Classic Cheeseburger ($6 for a single), the Premium Beef Cheeseburger ($8 for a "normal" version) and the Fried Chicken Burger ($5.50).
Further burger customisation is possible. There are options to make the Classic Burger into double or to add a slice of smoked bacon to the Premium version. The Fried Chicken Burger also comes in original and spicy versions. All burgers are served with a side of fries.
Being hungry, we placed an order for one of each type of burger.
Digging In
When the burgers arrived, they did not disappoint.
The buns were baked to a delicious-looking brown and nicely toasted. It would have been good enough to eat on their own. We applied the "one finger poke test" to check on the "springiness" and softness of the bun. It passed with flying colours.
---
Story continues below
Start the festivities right with UE Malls this Christmas season! Christmas Adventures @ UE Malls is happening on 7 & 8 December 2019 where you...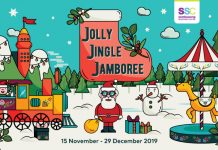 This yuletide season, Sembawang Shopping Centre is celebrating the festive spirit with a Jolly Jingle Jamboree from 15 November till 29 December 2019. Families...
---
The beef patty of the Classic Cheeseburger was well-seasoned and had a full, meaty flavour. Both the Classic and Premium are said to be dressed with homemade burger sauce but we couldn't really distinguish the sauce from the patty. Having said that, the beef patty was very flavourful, very satisfying and not overly oily. Maybe the sauce was infused into the patty? The rich American cheese was melted down nicely on to the patty and complemented it very well.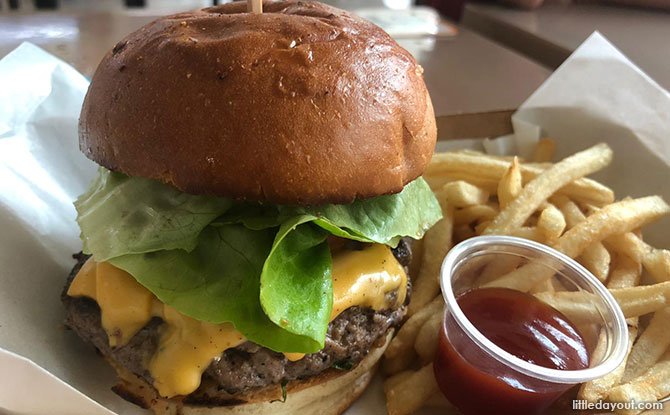 Compared to the Classic Cheeseburger, the Premium Beef Cheeseburger came with fresh lettuce and tomato. These added a nice contrast and texture to the rich meaty patty.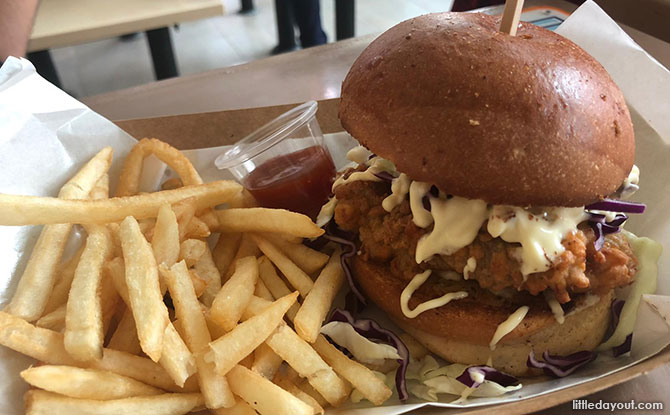 Hammee's Fried Chicken Burger consists of a deep-fried chicken thigh, coated with a crispy golden batter. We ordered the original version. It is served with a topping of homemade coleslaw on top of the chicken meat.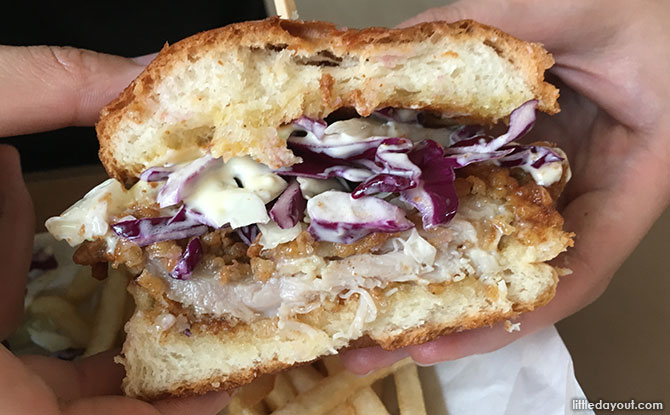 The coleslaw gave the burger a nice crunch which contrast with the tender and juicy chicken thigh meat. This kept us looking forward to the next bite from the sandwich.
Accompanying the burgers are rather generic shoestring fries.
The Verdict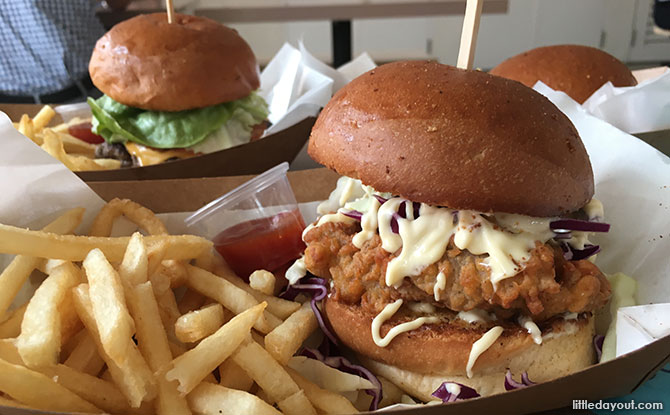 When it came down to it, the few of us at the table were divided as to whether the cheeseburger or the chicken burger was the stronger menu item. That was probably an indication that all the burgers were very good and enough to spark a debate.
If you do want to try out Hammee's burgers for yourself, we have a tip – arrive early and avoid the lunch crowd.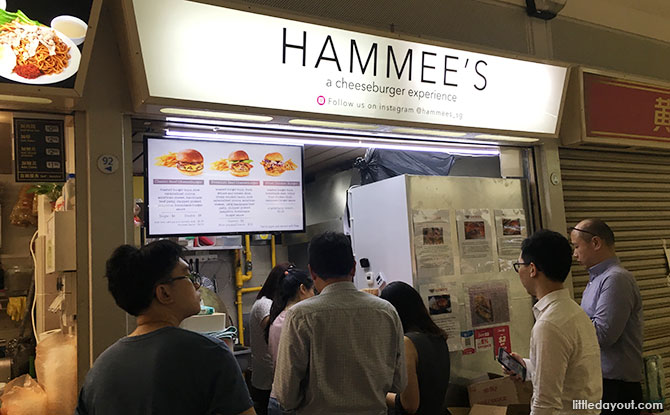 The burgers are cooked-to-order and the queue times for a burger during lunch time can run up to 40 minutes. In fact, we had to wait nearly an hour before we finally got our burgers! Perhaps it is time for Hammee's to consider how to scale up their food prep to cater to the burgeoning demand for their delicious burgers.
Hammee's Burger At Commonwealth Crescent Market & Food Centre
Where: 31 Commonwealth Crescent, #02-93, Commonwealth Crescent Market & Food Centre, Singapore 149644
Opening Hours: 11 am to 5 pm. Closed on Mondays
Website
Forget about Superman, Ironman or Captain America. When it comes to Christmas season, the greatest superhero of all is… drumroll please… Santa! After all,...
Go ice skating. Complete an inflatable obstacle course. Become a human claw and grab attractive prizes! Fun times await at Aperia Mall's Christmas Village,...
FEATURED LISTINGS