Is it an indoor forest, a foodie paradise or a shopping haven? The answer is that Jewel Changi Airport is all of these things and more.
Jewel Changi Airport shines under its distinctively-shaped dome façade. Built on the site of the former Changi Airport Terminal 1 Car Park, the new 10-storey retail and lifestyle complex – five storeys above ground and five below ground – is set to be a major destination for locals and international travellers alike.
New and Old Brands
At the retail level, Jewel Changi Airport offers visitors a blend of both new-to-Singapore brands and familiar local favourites. Among the brands opening their first store in Singapore include Emack & Bolio's, JW360˚, Lavender, OYSHO and Pokémon Center Singapore.
About 30% of the units within Jewel are dedicated to F&B.
---
Story continues below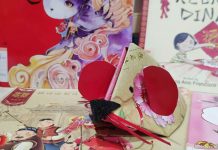 Dong dong chang! Right on the heels of Christmas is another important season for the Chinese – the Lunar New Year, of course. Remembering...
No visit to Seoul with the family is complete without a visit to South Korea's biggest theme park: Everland! We had an awesome day...
---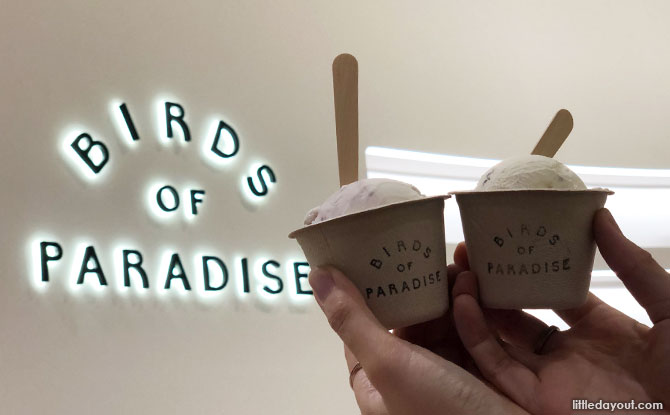 Local brands such as Bengawan Solo, BreadTalk, Birds of Paradise and Supermama are also represented. On the Level 1, a cluster of homegrown brands provide a convenient spot for travellers to bring home a set of souvenirs from Singapore.
Attractions within Jewel Changi Airport
Stepping into Jewel, the views are dominated by the towering HSBC Rain Vortex. At 40 metres tall, it is the world's tallest indoor waterfall.
Adding to the fantastical experience is the surrounding lush Shiseido Forest Valley and its cobblestoned walking trails that rise up 30 vertical metres to the top. Occupying a total area of more than 21,000 square metres, the Shiseido Forest Valley has more than 2,000 trees and palms and over 100,000 shrubs, bringing the outdoors indoors.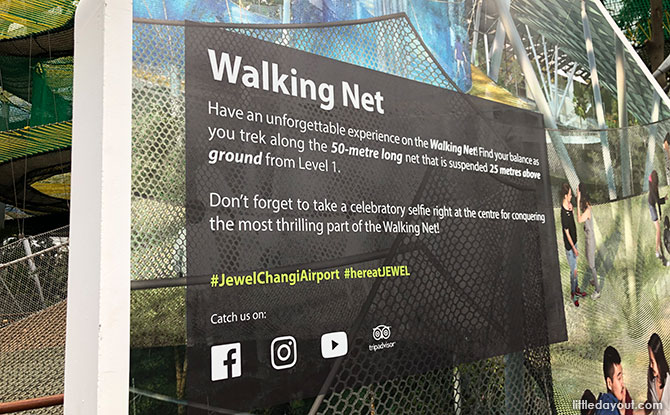 More is to come in the middle of the year when play attractions such as the Manulife Sky Nets, Hedge Maze, Mirror Maze and Discovery Slides officially open to the public at Jewel Changi Airport on 10 June 2019.
In May 2019, visitors can also look forward to visiting the Changi Experience Studio, situated on Level 4. This attraction will bring visitors on a virtual journey of discovery around Changi Airport through interactive games, projections, shows and gallery exhibits.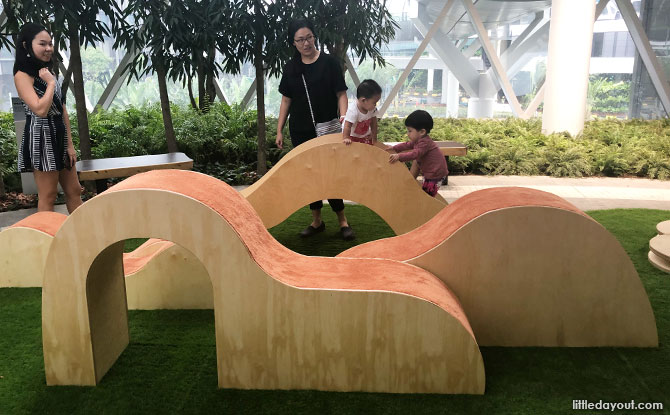 Convenience for Travellers
Jewel has not forgotten that is part of the world's best airport. To add to passenger convenience, airport facilities such as early check-in counters and kiosks and a baggage storage service can also be found at Jewel Changi Airport.
Other facilities for travellers include the Changi Lounge, a 150-seat lounge with showers.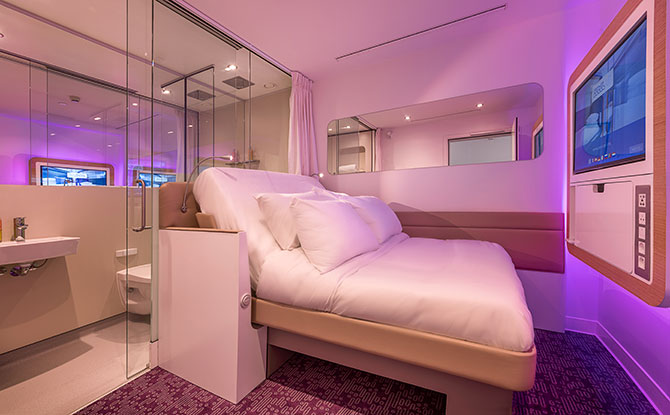 Need to rest during a short layover in Singapore? Jewel Changi Airport is also home to the first YOTELAIR in Asia.
The 130-key YOTELAIR has cabins that can be booked for a minimum of four hours and offers Premium, Accessible and Family options.
The World meets Singapore, and Singapore meets the World
Mr Lee Seow Hiang, Chairman of Jewel Changi Airport Devt. Pte. Ltd., and Chief Executive Officer of Changi Airport Group, said, "We are delighted to see the completion of Changi Airport's new jewel, which we hope will contribute to many more memorable Changi experiences for our passengers. Jewel Changi Airport is a valuable addition to Singapore's world-class tourism attractions and aviation facilities. We look forward to welcoming the world to Jewel, whether they are travelling to or through Singapore."
You can be sure to find throngs of crowds at Jewel Changi Airport during its opening weeks.
West is best and we have the biggest bouncy playground to prove it. Bouncy Paradise which was last seen with its pop-up at PeopleUp@Pandan....
Singapore's shores are teeming with wildlife we wouldn't usually notice. Getting to an intertidal zone during periods of low tide is the best way...
FEATURED LISTINGS