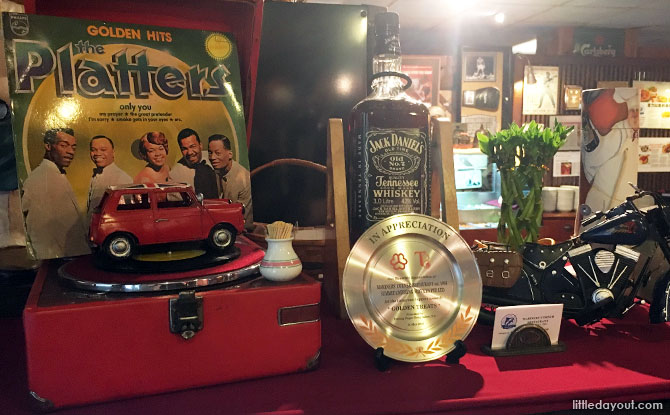 A wave of nostalgia hit us as we stepped through the doors at Mariners' Corner Restaurant and Bar. With chequered table cloths and old knickknacks decorating the dining room, it felt as if we had stepped back to the 1980s.
In fact, Mariner's Corner has been around since 1984. Found on the ground floor of Maritime House at Cantonment Road, opposite The Pinnacle, the restaurant is best known for its Hainanese-Western fare.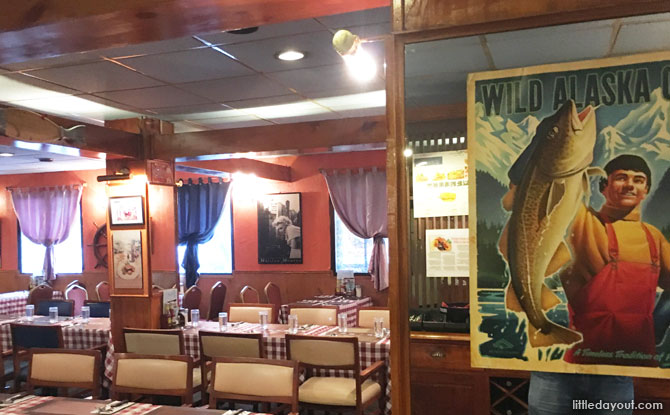 Our two families settled down at table by the door. Three of the four adults around the table were Hainanese and we jokingly wondered if we'd qualify for a "special discount".
On the Menu at Mariners' Corner Restaurant
The menu at Mariners' Corner is what you'd expect at a grillhouse. There is Lamb Cutlet ($20) and steaks ranging from N.Z. Sirloin Steak ($22) to Tenderloin Steak ($28).
---
Story continues below
Singapore's shores are teeming with wildlife we wouldn't usually notice. Getting to an intertidal zone during periods of low tide is the best way...
West is best and we have the biggest bouncy playground to prove it. Bouncy Paradise which was last seen with its pop-up at PeopleUp@Pandan....
---
Other options for carnivores include Breaded Chicken with Fries ($19.50), Grilled Chicken Chop ($18.50) and Grilled Cajun Chicken ($18.50). Pasta items such as Spaghetti Bolognaise ($17) and Spaghetti Marinara ($19.80) are also available on the menu.
Being a Sunday, we chose to order from the Weekend Set Lunch Menu. Choices available include Breaded Chicken with Chips ($18), Braised N.Z. Lamb Shank ($21), Flame-grilled N.Z. Ribeye Steak with Black Pepper Sauce ($21.50) and more.
The Mariners' Corner Weekend Set Lunch includes a salad buffet, garlic bread, soup, tea or coffee, and dessert.
Starting With Salad…
After placing our orders, we proceeded to the salad buffet bar. This reminded us vaguely of days past at the Ponderosa restaurants that used to be found in Singapore. At the salad bar were the usual suspects – lettuce, tomatoes, broccoli, corn and carrots.
What caught our attention though was a tray filled with fruit cocktail and almond jelly. We made a mental note to return to this later.
Back at the table, the piping hot garlic bread arrived in a weaved basket. Generously covered with garlic butter, the bread, together with the soup and salad, was the perfect way to get the meal going.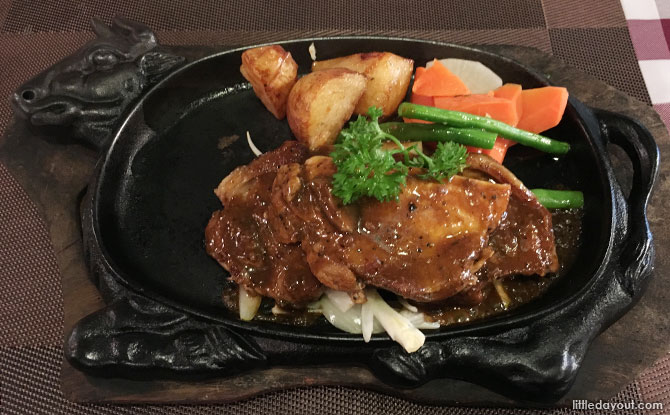 The mains arrived shortly after. I was delighted to find my steak served in a hot cast iron pan, complete with a bull's head at one end. The steak was done nicely, sizzling and covered with sauce (good for gravy-lovers).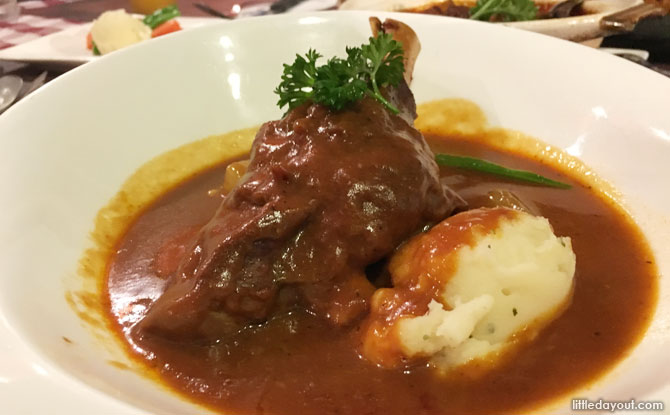 The Lamb Shank was also done well. Chunks of meat slid off the bone with ease.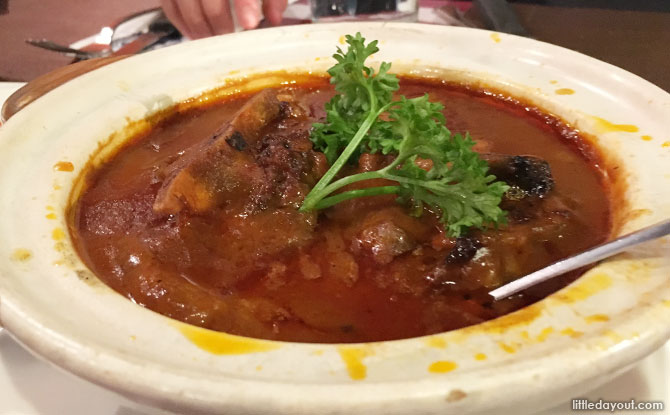 The crowd-pleaser at the table was the Hainanese Oxtail Stew which came in a claypot. Initially, the waiter had at first said the dish wasn't available but he eventually managed to wrangle up one serving for us after checking with the kitchen.
The oxtail meat was tender and soft. It was served in a luscious pool of rich sauce.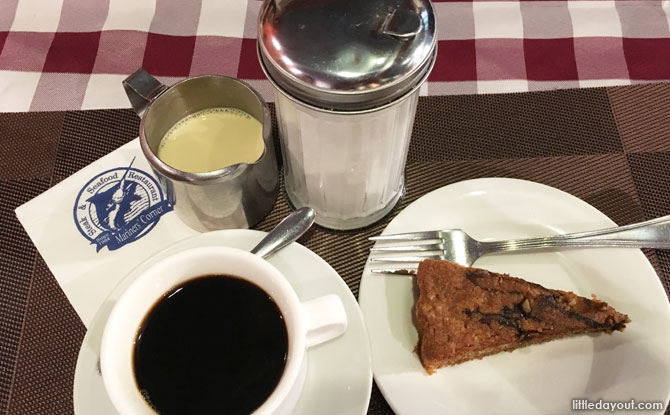 The meal ended off with a choice of coffee or tea and a slice of coffee cake. And, yes, we went back to the salad bar to get some of the fruit cocktail and almond jelly.
Mariners' Corner Restaurant And Bar
Where: 120 Cantonment Rd, Singapore 089760
Contact: 6224 9928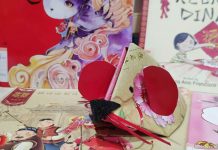 Dong dong chang! Right on the heels of Christmas is another important season for the Chinese – the Lunar New Year, of course. Remembering...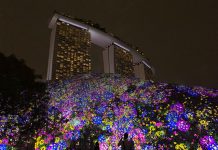 Future Together at Gardens by the Bay, a digital art exhibition, caps off the Singapore Bicentennial commemorations with interactive installations that encapsulate the hope...
FEATURED LISTINGS