Meet Singapore's very own Bee Keeper and Educator. We visited the Bee Amazed Garden and chatted with John Chong on the buzz about bees, honey and how we can learn life lessons from these little creatures.
To read out the article about the amazing life of bees, click here.
Click here to subscribe to our YouTube channel and to see more great videos!
As parents, we want to give Baby the best care we can afford. But how can we be sure that we're making the right...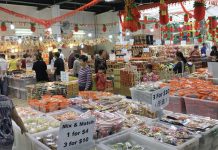 Want to know where to get superb CNY bargains? We uncover where the aunties shop for their festive goodies! Don't let the distance deter...
FEATURED LISTINGS