A 270m by 7m long painting titled "Past, Present and Future of Singapore" will open the Chingay Parade 2019, the annual event characterised by vibrant performers, dazzling floats and cultural performances from all around the world.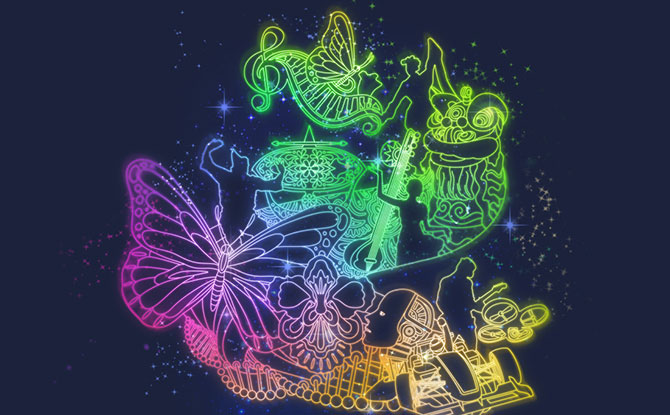 Depicting Singapore's growth from a fishing village to a modern metropolis, and imagining the country's future too, the "Past, Present and Future of Singapore" painting is to be a meaningful gift from the community to the Little Red Dot in commemoration of the Singapore Bicentennial.
Co-created by three Singaporean multi-disciplinary artists of different races, the painting illustrates the history of Singapore dating back 200 years and before. Singaporeans from all walks of life have also left their fingerprints on this painting to symbolise their commitment and determination to work together towards the next 200 years.
The completed painting will be digitised and enlarged into a 270-metre long artwork that will be brought to life at the Chingay Parade 2019 by 240 performers interspersed within the painting. The three artists, together with six budding ones, will put the finishing touches to the painting 'live' during the Parade.
Chingay Parade 2019 Performances
---
Story continues below
Singapore's shores are teeming with wildlife we wouldn't usually notice. Getting to an intertidal zone during periods of low tide is the best way...
As parents, we want to give Baby the best care we can afford. But how can we be sure that we're making the right...
---
Traditional Chinese skilled acts will challenge themselves during the Chingay Parade 2019 with electrifying performances such as acrobatic stunts on stilts, freestyle lions on high poles, and a 49-metre LED giant flying balloon dragon that will debut at the Chingay Parade 2019.
Be wowed by a host of other modern skilled interest groups from LED-kite enthusiasts, to riders on different types of vehicles like Go-Karts, Harley Davidson bikes, vintage cars, and Vespa sidecars.
The Chingay Parade 2019 finale will see hundreds of young people come together with the rest of the Chingay performers to celebrate Singapore as a nation with its unique Singaporean identity and distinctive DNA.
The Chingay Parade is a ticketed event.
Chingay 2019 Carnival
To celebrate the Chingay Parade, the Chingay Carnival returns for the second year in a row. Promising to be even more interesting and engaging, the Chingay Carnival will span over three days from 15 to 17 February 2019 at the open space behind the Singapore Flyer.
Step into a whimsical Chingay wonderland that will be home to a variety of activities for young and old. Check out all the different zones complete with family-friendly activities, Instagram-worthy artistic installations, and yummy food and drinks.
Highlights include the Chingay Funtasia Race, taking place on Sunday 17 February. Open to children aged between 6 to 12 years, and everyone else 13 years and older, the Chingay Funtasia Race will be made up of 5 obstacles course stations. Complete the obstacle course in the shortest time possible to win Chingay honours and attractive prizes!
Visitors can also pre-register online for activities such as the Chingay Masquerade Workstops, and the KF1 Go Kart Fun Circuit.
On Sunday 17 February 2019, the F1 race track will first be turned into a huge adventure playground where adventurers of all ages can challenge one another to win Chingay honours and attractive prizes. By the end of the night, snuggle up with loved ones on the F1 race track for a movie under the stars.
For more information on the Chingay Parade 2019, the Chingay Carnival, or to pre-register for event tickets and activities, go here.
What better a way to scurry into the New Year of the Rat than with a new year feast at Fat Chap! Priding themselves...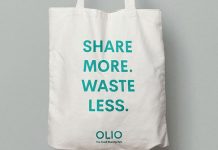 With consumerism wreaking havoc on Planet Earth, waste increasing exponentially and oceans getting polluted, more and more people are consciously choosing an eco-conscious lifestyle.One...
FEATURED LISTINGS