The Singapore Bicentennial in 2019 marks the 200th anniversary of Sir Stamford Raffles' arrival in Singapore – an important time in the Lion City's young but rich history.
However, the real Singapore story goes way back to 1299.
For over 700 years, Singapore has grown from strength to strength with traits such openness and multiculturalism making up our core. 2019 is thus the time for us to come together to explore how our past has formed us, and to discover what this means for our future.
Singapore Bicentennial Events
A year-long programme of events and activities will be rolled out to commemorate the Singapore Bicentennial; from festivals to exhibitions and art installations in and around the island, and even an interactive e-book featuring key historical figures such as Palembang Prince Sang Nila Utama.
---
Story continues below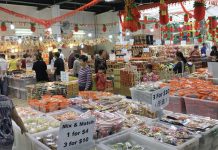 Want to know where to get superb CNY bargains? We uncover where the aunties shop for their festive goodies! Don't let the distance deter...
As parents, we want to give Baby the best care we can afford. But how can we be sure that we're making the right...
---
Here's what you can look forward to in this year of the Singapore Bicentennial:
The Arrivals and Their Contributions (4 Jan to 31 Dec)
Uncover the stories behind the diverse cast of contributors who made their mark on Singapore from as early as 1299. See those commemorated alongside Sir Stamford Raffles throughout this bicentennial year, and discover other men and women who have shaped our evolution, including Tan Tock Seng and Munshi Abdullah.
i Light Singapore – Bicentennial Edition & the Light to Night Festival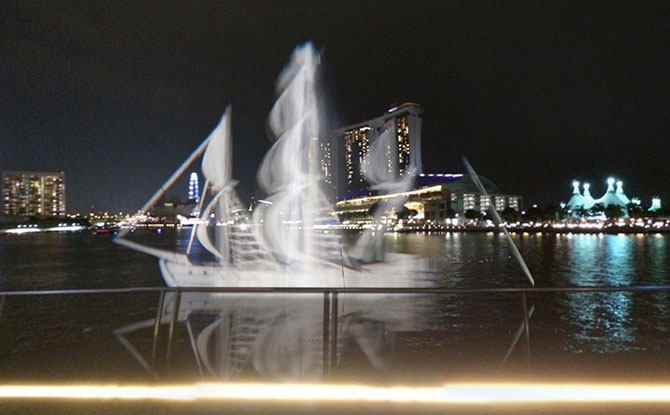 i Light Singapore – Bicentennial Edition will feature a total of 32 artworks based on the theme, Bridges Of Time. The artworks will be found at Marina Bay, the Civic District, Singapore River and the Raffles Terrace at Fort Canning Park.
Amongst the artworks are installations such as Cenotaph For A Stone, an explosion-like light installation made up by 51 rock fragments presented by students from the National University of Singapore, and Prospegtive Perspective, which uses the humble clothing peg to recreate part of the Singapore skyline.
Separately, the Light to Night Festival will celebrate Singapore's Civic District and examine milestones across the island's 700 years of history through memories and stories from the area.
The installations will include projections on the facade of the National Gallery Singapore's City Hall Wing.
Find Your Place in History (15 Mar to 7 Apr)
A series of projected installations will be launched in and around the city centre every Friday, Saturday and Sunday from 15 March to 7 April 2019.
Be amazed as unique light projections and heritage trails reveal the lesser known stories in well-known areas such as Telok Ayer Street, Singapore's original coastline where many immigrants first landed.
Istana Open House (5 June)
Step onto the hallowed grounds of the Istana from 8.30am to 6pm on Hari Raya Puasa for a special Open House, in conjunction with the Singapore Bicentennial.
Tuck into forgotten dishes of the past in our food heritage showcase and be entertained by the performances put up by talents from local schools. There will be a host of activities for the whole family organised by the different community associations, so make your way to the Istana on 5 June for a lovely Hari Raya Puasa.
From Singapore to Singaporean: The Bicentennial Experience @ Fort Canning (1 Jun to 15 Sep)
As the centrepiece event of the Singapore Bicentennial, this multimedia sensory experience will take visitors back in time to witness key moments in Singapore's transformation from as far back as 1299.
Put together by local theatre director, Beatrice Chia-Richmond, and media consultant and playwright, Michael Chiang, From Singapore to Singaporean: The Bicentennial Experience brings to life Singapore's momentous evolution and is split into two main sections: The Time Traveller, an immersive, cinematic ticketed experience within the Fort Canning Centre, and Pathfinder, a free and easy exploration of 8 interactive pavilions within the greenery of Fort Gate.
The Time Traveller programme is divided into five acts, which will depict the "epicness" of the first 500 years of Singapore's history starting from 1299, and the fierce naval battles which took place off the coast of Changi between the Portuguese and Dutch over trade in Asia in 1603.
The series of interactive pavilions of Pathfinder will be made up of spaces such as Emporium of the East, which simulates a pre-1819 emporium, and features the trade and material culture of Singapore and the region; Seed Conservatory, a showcase of the flora of Singapore and cash crops from the region; and Pavillion of Words, an open-air library that will house iconic books and texts from Singapore's 700-year history, and where visitors can pen and address their inspiring thoughts to the future generation.
Other Noteworthy Highlights At A Glance
The Asian Civilisations Museum will be presenting 'Raffles in Southeast Asia: Revisiting the Scholar and Statesman', in collaboration with the British Museum.
The National Museum of Singapore will be presenting 'An Old New World: From the East Indies to the Founding of Singapore, 1600s – 1819'. This will look at 200 years before 1819, and the European's interest in trade, colonialism and exploration.
What better a way to scurry into the New Year of the Rat than with a new year feast at Fat Chap! Priding themselves...
West is best and we have the biggest bouncy playground to prove it. Bouncy Paradise which was last seen with its pop-up at PeopleUp@Pandan....
FEATURED LISTINGS