Enchanting stories and fantastic creatures, wonderland outings and friendly street carnivals, stirring music and spectacular dance and feel-good theatre – there's no better time to get immersed in the magical mood of the festive season.
7 to 9 Dec
School of the Arts
---
Story continues below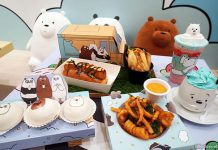 Grizzly, Panda and Ice Bear! Calling all fans of these three beloved bears from the popular Animated Series 'We Bare Bears'! You'll be thrilled...
Singapore's shores are teeming with wildlife we wouldn't usually notice. Getting to an intertidal zone during periods of low tide is the best way...
---
Based on the acclaimed children's book, this funny and heartwarming theatre production tells the story of a little mouse called Eddie who couldn't understand why Christmas was only for humans. More info.
Till 1 Jan 2019
Singapore Sports Hub
Get in the festive mood with the fun activities are in store here, from stocking-decorating and Christmas carolling to film screenings and photo opps with Santa and the Sports Hub's neon ChariTrees. Learn more.
8 to 9 Dec
Victoria Concert Hall
Discover the wonderful world of the orchestra and its many instruments in this musical adventure with the SSO's Uncle Peter. Find out more.
Celebrate the close of the year and support local brands when you visit this kampong-spirited street fair. Find unique, hand-crafted gifts by local entrepreneurs and enjoy a relaxing day out with the family. Details.
6 to 9 Dec
Esplanade
See this beloved and enthralling fairytale come to life through dance, set to the stirring music of Tchaikovsky. Charming and elegant, this is a timeless classic for all ages. More info.
7 Dec 2018 to 13 Jan 2019
Resorts World Sentosa Theatre
It's an adventure-filled night at the museum in this Mandarin hit musical, as a mysterious lunar eclipse causes exhibits like a baby T-rex fossil to come alive! Learn more.
Till 31 Dec
Singapore Zoo
Come see the mythical creatures that have descended on the zoo, from unicorns and griffins to dragons and the real-life animals that inspired them. Find out more.
Till 26 Dec, 4 pm to 11 pm
Gardens by the Bay
Want to beat the crowd and rising ticket prices? Then get down fast to Singapore's largest yuletide fair which promises more festive programmes as well as favourites like the Luminarie mirror maze and carnival rides. Details.
Till 6 Jan 2019
S.E.A. Aquarium
Be mesmerised by glowing sea creatures and stunning light installations in this journey into a colourful underwater world. Learn more.
Till 10 Feb 2019
Changi Airport
Potter fans, don't miss this chance to immerse in the world of the boy wizard, as parts of Changi Airport get transformed into iconic locations such as Diagon Alley, Hogsmeade Village and even the Whomping Willow with Ron's flying Ford Anglia stuck in it. Details.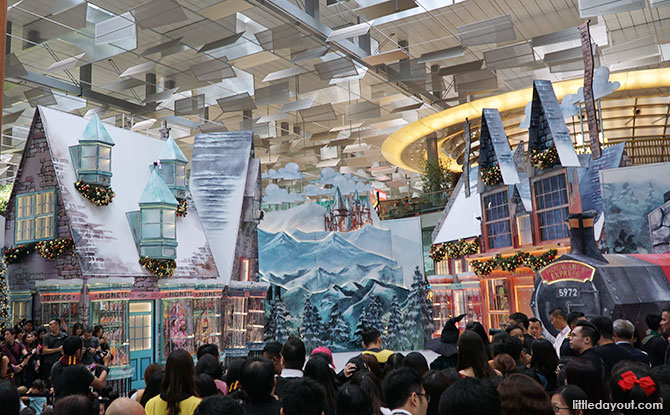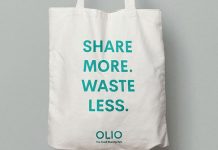 With consumerism wreaking havoc on Planet Earth, waste increasing exponentially and oceans getting polluted, more and more people are consciously choosing an eco-conscious lifestyle.One...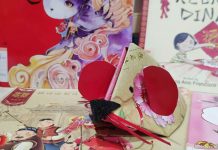 Dong dong chang! Right on the heels of Christmas is another important season for the Chinese – the Lunar New Year, of course. Remembering...
FEATURED LISTINGS