"Heavy thundery showers with gusty wind"
That was the weather forecast on the day of our Little Day Outing to Bishan-AMK Park: Amazing Race with Zhou's Academic Studio, coupled with a flash flood warning!
Yes, we had a rain plan. But racing around in the outdoors, learning to appreciate the Chinese language and culture in the embrace of nature – that would be the best plan!
So we were extremely grateful for the turnaround in the weather, and by the time our Amazing Race started, the only reminders of the morning downpour were the slightly squishy ground and nice, cool afternoon air.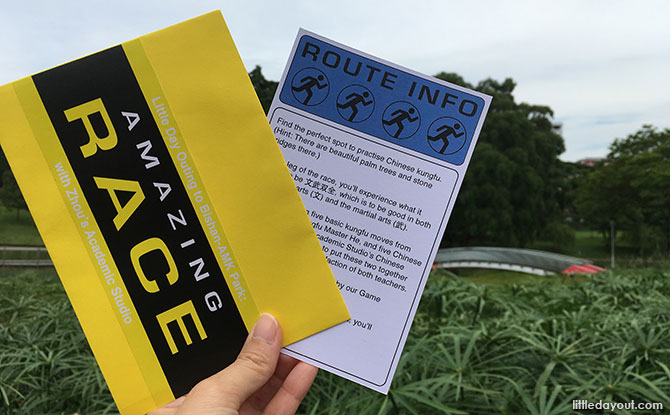 ---
Story continues below
No visit to Seoul with the family is complete without a visit to South Korea's biggest theme park: Everland! We had an awesome day...
As parents, we want to give Baby the best care we can afford. But how can we be sure that we're making the right...
---
We were so glad to see how excited the children were! Together with the adults in their teams, they completed the flag-off challenge of fixing a Tangram puzzle in record time and were off to their first pit stop following their first clue in a blink!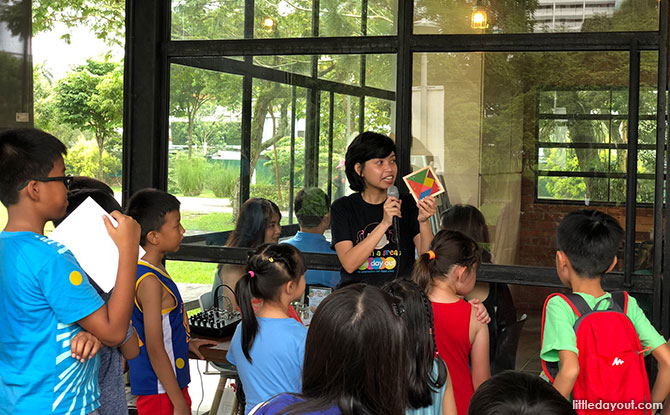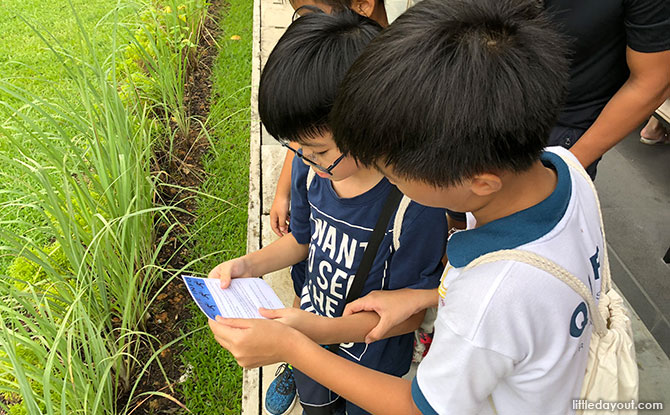 Our version of the Amazing Race took participants to four pit stops scattered around the Pond Gardens of Bishan-Ang Mo Kio Park. At each of these pit stops, teams were tasked to complete a fun challenge related to the Chinese language and culture. To help teams with their challenges, Zhou's Academic Studio's friendly teachers and staff were onsite to lead in engaging discovery sessions.
One of the pit stop tasks saw children and adults filtering through 450 ping pong balls to find those with Oracle Bone Script "inscribed" on them and match them with their corresponding modern forms.
At another pit stop, kids got to tell the adults what to do for a change. The catch? They had to do so in Mandarin!
Specifically, the task was to guide blindfolded adults over the bridge at the picturesque Lotus Pond and complete simple puzzles – using only spoken words! Not only did this boost the kids' confidence in speaking in Mandarin, it was also a bonding and trust-building activity between parents and children.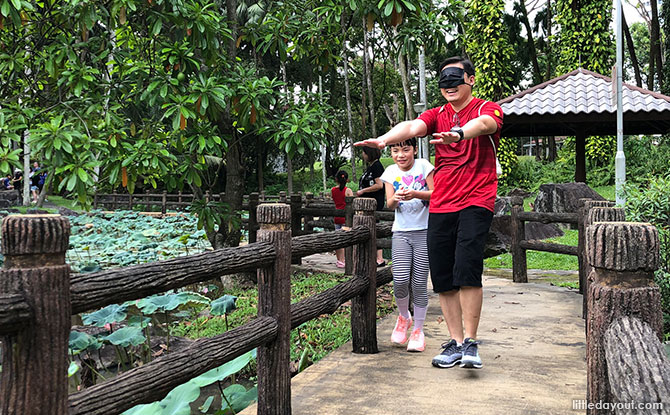 Over at the Palm Court with swaying palms and stone bridges, we had the privilege of learning kungfu from martial arts coach He Jun from Yuan Jin Wushu Cultural Centre. Coach He was the chief coach of the Singapore Wushu Team from 2003 to 2008!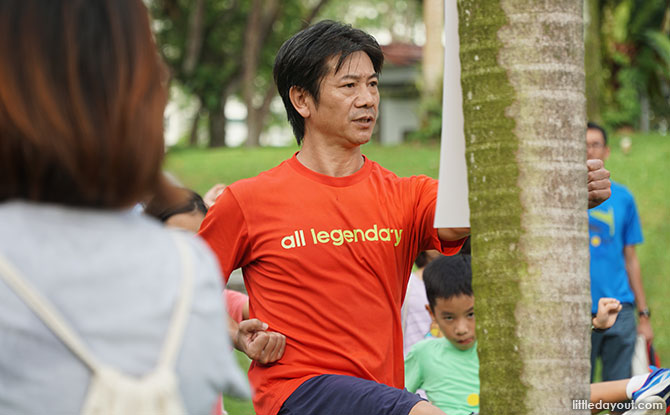 Working together with Coach He was Zhou's Teacher Li, who taught participants Chinese idioms to go with the kungfu moves, taking them one step closer to being 文武双全 (good in both the literary arts and the martial arts)!
It was great to see both kids and adults enjoying the hands-on learning experience!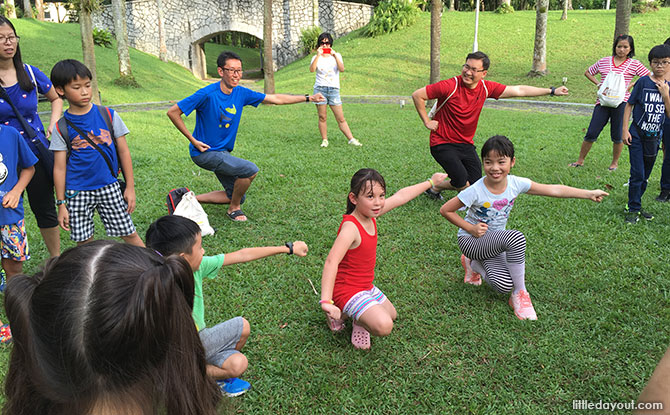 Delving deeper into the literary arts, participants had the chance to learn Chinese calligraphy from Zhou's Teacher Yang at a poetic spot facing the scenic Landscape Pond.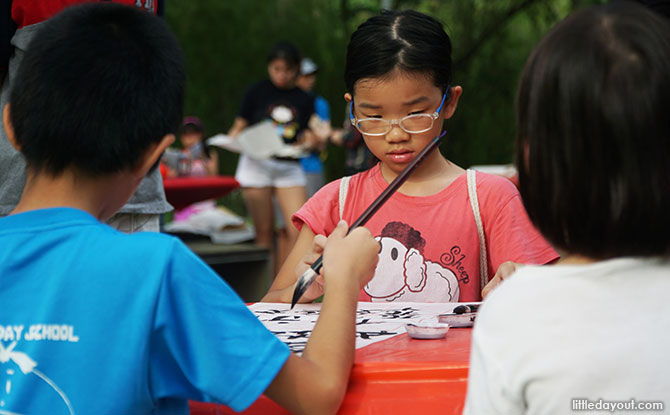 After some practice, their teamwork was put to the test – team members had to work together to complete two Chinese words – and everyone passed with flying colours!
The first team to complete all four challenges and arrive at the final destination was crowned our Amazing Race winner.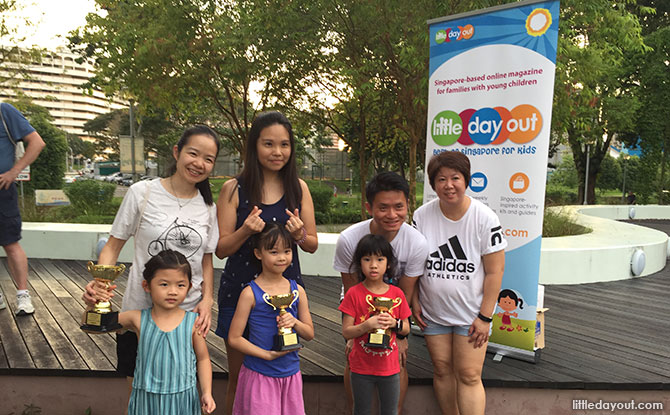 At the end of this Little Day Outing, we hope our participants brought back memories of a race well run with family and friends, and a new love for the Chinese language and culture.
See more photos of the event here.
What better a way to scurry into the New Year of the Rat than with a new year feast at Fat Chap! Priding themselves...
Not just another light show, Magical Shores at Siloso, Sentosa is Singapore's first beach light show. Now "screening" on the sand, it is a...
FEATURED LISTINGS