The holidays are in full swing and there's no shortage of fun things to do! Whether you decide to head out or stay indoors, enjoy an activity-packed day or chill out with more relaxing programmes, one thing's for sure – your weekend will be anything but boring.
24 Nov, 12 pm to 8 pm
SAFRA Punggol
---
Story continues below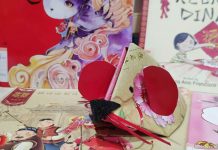 Dong dong chang! Right on the heels of Christmas is another important season for the Chinese – the Lunar New Year, of course. Remembering...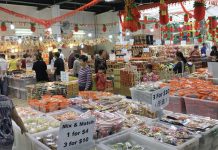 Want to know where to get superb CNY bargains? We uncover where the aunties shop for their festive goodies! Don't let the distance deter...
---
There's something for everyone at this oasis of fun, from family activities and performances to art and craft. You can even kick off the festive season, with an early Christmas tree light-up slated to take place in the evening. More info.
24 to 25 Nov
Recital Studio, Esplanade
Follow the adventures of Ganga, mischievous daughter of the mountain king Himalaya, as she tries to bring rain and restore greenery to a land suffering from drought. Find out more.
24 Nov, 10 am to 6 pm
National Museum of Singapore
Visit the museum together with grandma and grandpa for some family bonding while learning interesting things about the past. Activities include interactive tours, craft workshops and storytelling sessions, and were specially curated to honour the important role of grandparents. Details.
24 Nov to 29 Dec
SAFRA Tampines
Mark the start of the festive season with jolly activities such as light bulb craft workshops, games, energetic performances and, of course, a big light-up to cap things off. Learn more.
Till 25 Nov
Various locations
Don't feel like heading out far from home to enjoy a spot of art and culture? Well you don't have to with this initiative, which brings engaging and innovative arts programmes right into the heartlands. More info.
25 Nov, 10 am to 6 pm
National Library Building
Everyone loves a good tale, and with the fourth edition of this fairytale festival drawing a host of top-notch storytellers from Asia and beyond, we're in for a treat.
23 to 25 Nov
Sands Theatre, Marina Bay Sands
Get ready for high drama and passionate dance as the Bard's immortal tale of doomed love gets brought to life by this elite Russian troupe. Find out more.
Till 31 Dec, 7 pm to 11 pm
Palawan Beach, Sentosa
Cameras at the ready, because you won't be able to resist a photo frenzy when you see the massive, ultra-Instagrammable light installations that have turned Palawan Beach into an incandescent wonderland. Learn more.
25 Nov, 6 pm to 7 pm
Singapore Botanic Gardens
Don't miss this opportunity to hear Russia's most distinguished military band perform, as they enthrall you with a mix of orchestral classics and contemporary music. Details.
Till 24 Nov
Aliwal Arts Centre
Showcasing the artistic achievements of chronically ill children from the independent charity Club Rainbow, this is a great opportunity to learn more about the challenges they face. You can also show your support by purchasing their handcrafted creations. Details.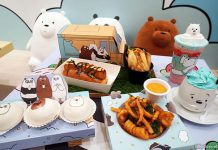 Grizzly, Panda and Ice Bear! Calling all fans of these three beloved bears from the popular Animated Series 'We Bare Bears'! You'll be thrilled...
West is best and we have the biggest bouncy playground to prove it. Bouncy Paradise which was last seen with its pop-up at PeopleUp@Pandan....
FEATURED LISTINGS