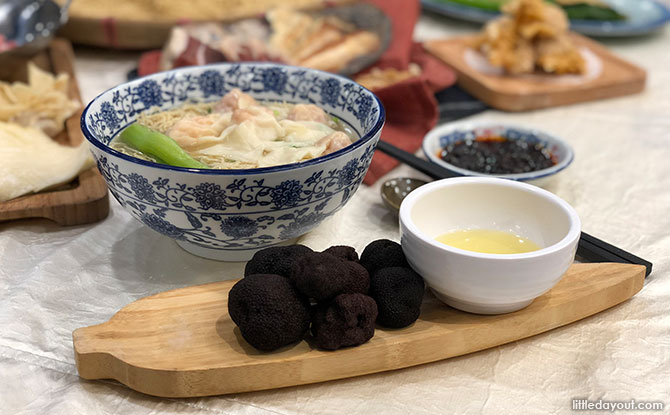 We may know Hong Kong Sheng Kee for their desserts, but did you know that they serve a really good bowl of wanton noodles too?
From 7 November 2018, Hong Kong Sheng Kee will be introducing their new Truffle wanton noodles. The wantons of this dish are seasoned with black truffle oil and added with black truffle bits for that extra burst of flavour in every bite.
We were invited to give it a try first along with some other signature dishes and here is our experience.
Drinks to Start
We started our meal with two classic drinks: HK Milk Tea and Watercress Honey. The HK Milk Tea was great and the taste of tea was nice and strong. It was our first time trying the Watercress Honey drink.
---
Story continues below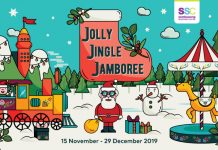 READ: Win Sesame Street Goodies in Our Latest Giveaway This yuletide season, Sembawang Shopping Centre is celebrating the festive spirit with a Jolly Jingle Jamboree...
Guess who is heralding Christmas at Bedok Point this year – the Minions! Join Kevin, Stuart and Bob from 19 to 24 November for...
---
As someone who likes watercress soup, it was a little strange tasting watercress as an iced drink. You either like it or you don't.
Signature and Truffle Wanton Noodles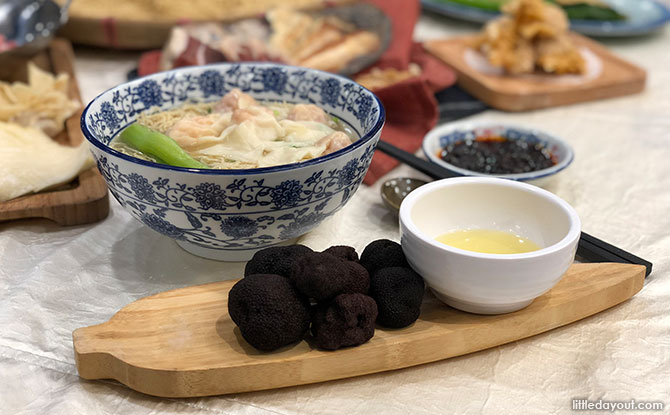 We were then served the Signature HK Wanton Noodle ($6.90) and Truffle Wanton Noodle ($8.90). We tried both the soup option and the dry option.
For the both the signature wanton and truffle, we loved that the wantons were filled with a juicy prawn and not just prawn paste or ground up prawns
When it came to the truffle wantons though, the taste of truffle was extremely faint and felt more like an aftertaste than it did a distinct taste of truffle. Perhaps it was our expectation that it would have a stronger truffle flavour as found in truffle fries.
We did enjoy the soup in both noodles: the Jinhua Ham soup that is pressure-boiled for at least three hours. However, the star of the show was the egg noodles as they were super soft and springy. It was very yummy.
We also tasted popular dim sum items such as Truffle Siew Mai, Beancurd Skin Roll, Mini Char Siew Pau.
Devine Desserts
The meal finished off with two of Hong Kong Sheng Kee's All-Time Favourite Desserts: Mango Pomelo Sago and Yuan Yang Paste (White Almond & Black Sesame). These items was probably our favouite of the meal.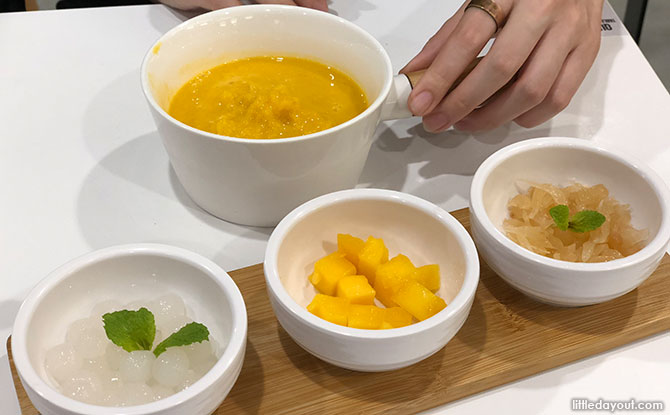 We enjoyed the mango pomelo sago and how all the additional toppings were on the side so that we could control how much or how little we wanted in our dessert. The taste of the yuan yang was really good too.
Learn more about Hong Kong Sheng Kee Desserts' new offerings here.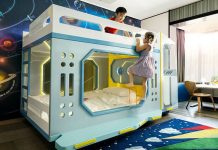 Celebrate the holiday season with a year-end 2019 staycation amidst a lush landscape and specially-themed suites, or stay in the heart of Singapore's first...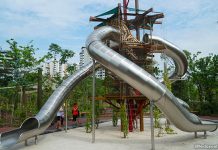 Play is not only the work of a child but a great way for families to bond as well. And where better for kids...
FEATURED LISTINGS