Holed up at home to prep for the year-end tests and exams? Well don't forget to step out now and then for a breather. Check out these programmes if you could do with a little R&R.
28 to 30 Sept
SOTA Drama Theatre
---
Story continues below
What better a way to scurry into the New Year of the Rat than with a new year feast at Fat Chap! Priding themselves...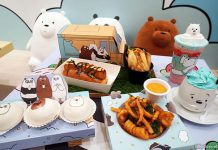 Grizzly, Panda and Ice Bear! Calling all fans of these three beloved bears from the popular Animated Series 'We Bare Bears'! You'll be thrilled...
---
Based on Oliver Jeffers' international bestseller, this tale of a little boy who sets out in a rowboat to take a lost penguin home to the South Pole will delight young ones and adults alike. Learn more.
29 Sept, 10 am to 7 pm
Coinciding with the closing weekend of the museum's The More We Get Together exhibition, this edition of Family Fun is themed "Vroom, vroom, vroom!" and features activities like making your own pop-up car, storytelling and art jamming. Details.
28 Sept to 20 Oct
Drama Centre Theatre
Witty, exciting and heartwarming, this Tony Award-winning musical serves as a prequel to the Peter Pan legend and has been specially adapted to an Asian setting. Embark on this adventure and rediscover the magic and power of childhood. More info.
Till 30 Sept, 10 am to 7 pm
ArtScience Museum
If you have yet to see Dutch sculptor Theo Jansen's incredible giant moving creations that fuse engineering, art and science, this weekend's your last chance before the exhibition ends its run so don't miss it! Find out more.
28 Sept to 6 Oct
Science Centre Singapore
A collaboration between the Science Centre and the Singapore Kindness Movement, this original musical sets out to illustrate kindness in simple scientific ways. Learn more.
28 Sept to 10 Oct
Various locations
Though most of its programmes, talks and workshops are intended for adults, the festival also features some activities for kids and families designed to foster an interest in architecture and design. Details.
Till 28 Oct, 10 am to 7 pm
S.E.A. Aquarium
See some of the rarest and most bizarre marine animals you can imagine, whether it's the Tasselled Wobbegong Shark or the Vampire Fish. More info.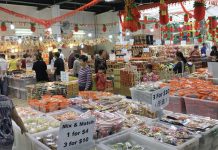 Want to know where to get superb CNY bargains? We uncover where the aunties shop for their festive goodies! Don't let the distance deter...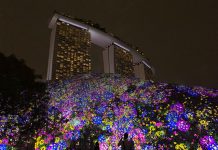 Future Together at Gardens by the Bay, a digital art exhibition, caps off the Singapore Bicentennial commemorations with interactive installations that encapsulate the hope...
FEATURED LISTINGS