Enjoy the arts? Love being out amidst nature? Game for after-dark outings? You're going to be stoked by the events this weekend, many of which roll two or all of the above into one.
Till 25 Aug midnight
Various locations
The Bras Basah and Bugis districts come alive with stunning light installations, entertaining street performances and various other activities such as night tours and museum visits. Find out the highlights to watch for here.
20 to 29 Aug
Story continues below...
---
---
Story continues...
Victoria Theatre
The Mermaid Theatre of Nova Scotia presents its Asian premiere of this production, based on Marcus Pfister's award-winning book about the beautiful fish that learns to share its most prized possession. Learn more.
23 to 25 Aug, 7:30 pm to 9:30 pm
Esplanade Recital Studio
To celebrate the 75th anniversary of this beloved French tale, the Vocal Associates Festival Children's and Youth Choruses present this unique adaptation of the opera by Rachel Portman and librettist Nicholas Wright. Details.
25 Aug, 10 am to 11 am
Jacob Ballas Children's Garden
Little ones can discover more about nature and biodiversity through this workshop, which explores them through dramatisation and creative play. More info.
24 to 26 Aug
Baghdad Street
Head to Baghdad Street this weekend for a street market where the whole family can relax and play in a kampong-like setting. Look forward to handcrafted products, traditional games, buskers and more. Details.
25 Aug, 5:30 pm to 7 pm
Singapore Botanic Garden
Featuring some of our homegrown talents, this concert aims to bring the opera experience to people from all walks of life. So pack a picnic basket, sit back and let the magic of opera sweep you away. Learn more.
22 to 26 Aug, 11 am to 8 pm
POPULAR Warehouse
Don't miss this fantastic chance to stock up on books, stationery, gadgets and even sporting goods. Find out more.
26 Aug, 6 pm to 8 pm
Singapore Botanic Gardens
Enjoy an evening of Chinese tunes in the park as the orchestra from Nan Hua High School presents a repertoire that ranges from classic and traditional pieces to modern interpretations.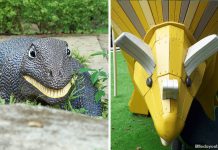 Surrounded by residential apartment blocks, Fu Shan Garden at Woodlands is a typical neighbourhood park, except that it holds a menagerie of dinosaurs, lurking...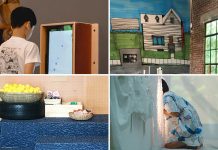 Did you know that your child is innately creative and competent? Born with reservoirs of creativity? Whatever life your child chooses, he/she has the power...
FEATURED LISTINGS