If there is one thing which draws out-of-town visitors, especially those with young kids, to Sunshine City in Ikebukuro, Tokyo, it is the Pokemon Center Mega, the largest Pokemon shop in Japan.
Sunshine City is a large shopping complex in the northern part of Tokyo. It has indoor themed parks, a Gyoza stadium and even an aquarium on its rooftop. Yet, one of its biggest attractions is a store on the third floor – the Pokemon Center Mega.
Pokemon Center Mega at Sunshine City
From the outside, the Pokemon store at Sunshine City is unmistakable. A Solgaleo and Lunala stand at the store entrance to welcome in visitors.
Inside, there are tons of Pokemon merchandise that will make the die-hard fan want to get their wallet out.
Pikachu is everywhere, of course.
There is a hairband with Pikachu ears, Pikachu t-shirts, sweaters, stationery, bags and much more merch.
---
Story continues below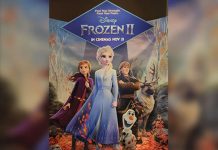 While Singapore enjoys tropical heat all year round, the winds of change have come with the full force of Frozen 2. The highly anticipated...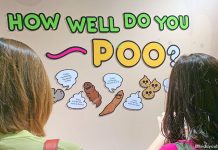 Visit the Secret Chamber of Farts or ascend the Instagrammable Royal Throne at Science Centre Singapore's Know Your Poo exhibition. The new permanent exhibition...
---
And we can't forget the Pikachu soft toys either. Beside the regular-looking Pikachus, the Pokemon Center Mega at Sunshine City also sells variants of Pikachus, dressed up in various costumes.
There are also plenty of Pokemon that you can find at the store. Whether it be an Eevee you are after, a Charizard, a Snorlax or a Greninja, you are most like to find it at the Pokemon Center Mega. Pokemon cards are available too.
The downside to having tons of Pokemon merchandise is that you can almost always expect a long line at the checkout counters. But if you have come all the way to look for Pokemon, it is well worth the wait.
Pokemon All Around
Even if you don't want to get anything, a trip to the Pokemon Center Mega will reward you with an opportunity some awesome Pokemon sculptures around the store.
Take a picture with a Mega Charizard Y being ridden by Pikachu.
There is also a dashing Pokemon pair of Mega Lucario and Mega Mewtwo Y.
At the rear of the store is a Mega Charizard X, looking ready to swoop down on the shoppers.
The Pokemon Center Mega at Sunshine City in Ikebukuro, Tokyo is a must-visit for any Pokemon fan. Besides the retail store, the Pokemon Center Mega also has an area for fans to play the trading card games.
When in Tokyo, Pokemon fans, head down to the Pokemon Center Mega to catch 'em all.
Alternatively, another Pokemon store in Tokyo is the large Pokemon Center Tokyo DX (with an adjacent Pokemon cafe) at Takashimaya in Nihonbashi. This opened in March 2018.
There is also a smaller Pokemon Center at Lalaport Tokyo Bay shopping centre and another at Skytree Town.
Pokemon Center Mega, Tokyo, Japan
Where: Sunshine City alpa 2F 3-1-2 Higashi-Ikebukuro, Toshima-ku, Tokyo, 170-6002
Website
Let it snow, let it snow, let it snow in Singapore 2019. Dreaming of a white Christmas in tropical Singapore? Well, you can have...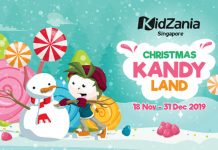 Reward your kids with the ultimate sweet treat and bring them to KidZania Singapore as it transforms into Christmas Kandy Land from 18 November...
FEATURED LISTINGS