Ueno Park is a spacious park located in Northern Tokyo, Japan. It is a popular spot which attracts locals and overseas visitors with its collection of attractions and sights to see. From animals to museums, there is something for families, nature seekers and history buffs.
Ueno Park was once part of the Kaneiji Temple, a wealthy temple during the Edo Period.
During Boshin Civil War, it was the site of the Battle of Ueno in 1868 between the Imperial troops and shogun (feudal military government) loyalists. After the civil war, the temple grounds were converted into a Western-style park in 1873.
Here are some of the sights to be found at Ueno Park, Tokyo, Japan, and things that you can do on a day out there.
Things To Do At Ueno Park, Tokyo, Japan
---
1. Ueno Zoo
---
Story continues below
What better a way to scurry into the New Year of the Rat than with a new year feast at Fat Chap! Priding themselves...
As parents, we want to give Baby the best care we can afford. But how can we be sure that we're making the right...
---
Ueno Zoo, the oldest zoo in Japan, can be found within Ueno Park. Amongst the animals in its collections are primates, big cats, bears and birds. It also has smaller critters and a petting zoo for children. One of the zoo's star attractions is its panda exhibit. Ueno Zoo is very popular with families. Read more about Ueno Zoo.
---
2. Tokyo National Museum
One of Japan's oldest and most important museums, the Tokyo National Museum is located at the northern end of Ueno Park. Inside, pay a visit to the Honkan (Japanese Gallery) to get an overview of Japan's history stretching from the Jomon Period to the Modern Era. At the Asian Gallery, the Tokyo National Museum has numerous artefacts from countries such as China, Southeast Asia and India. Find out more about the Tokyo National Museum.
---
3. National Museum of Nature and Science
Take a look at natural history of the Japanese islands and the world at Ueno Park's National Museum of Nature and Science. In the Japan Gallery are dioramas which illustrate the relationship between the inhabitants of the Japanese islands and nature. At the Global Gallery building are fossils, skeletons and specimens that showcase the Earth's biodiversity. Find out more.
---
4. National Museum for Western Art
Go on a historical journey through Western art inside the National Museum for Western Art at Ueno Park. The museum's collection spans from medieval icon art to contemporary modern art. These include Rodin sculptures, Renoir and a collection of Impressionist artworks by Claude Monet. Art lovers will appreciate its well-acquired collection of art pieces. Find out more.
---
5. Enjoy The Greenery
Ueno Park is a lovely place to just sit back and enjoy nature, away from the hustle and bustle of big city Tokyo. However, it can attract its share of crowds too and don't be surprised to come across festive activities within the park. During the cherry blossom season, it is a popular place for hanami (viewing the cherry blossoms).
---
6. Go Boating
At the southwestern end of Ueno Park is the Shinobazu Pond. Here, you can rent a swan-shaped paddleboat to enjoy a spot of boating on the water. It is close to the Keisei Ueno Station or if you are walking through the Ueno Zoo, you can reach the boating area by exiting from the zoo's Benten Gate.
Klook Affiliate Links: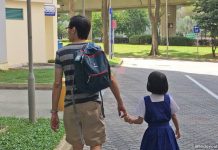 Kindergarten 2 to Primary 1. Primary 2 to Primary 3. Primary 4 to Primary 5. Children from local schools in Singapore experience many transitions...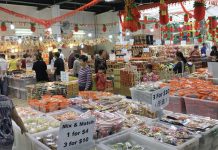 Want to know where to get superb CNY bargains? We uncover where the aunties shop for their festive goodies! Don't let the distance deter...
FEATURED LISTINGS