This Pasir Ris Park Bike Rental Guide 2018 takes a look at the locations where you can rent bicycles in the park for 2018.
The bicycle rental scene has changed dramatically over the last year. New dockless bike operators have entered (and exited) the market while some bike rental kiosks in parks have closed.
Even though it is easy to pick up a dockless bike nowadays, rental kiosks still have their place – especially for those who need a kid-sized bike for their children or want to rent a family bike.
Here are the locations where you can find Pasir Ris bike rental kiosks in 2018.
Pasir Ris Park Bike Rental 2018
---
Bikes @ D'Resort – Lifestyle Recreation
---
Story continues below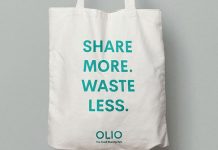 With consumerism wreaking havoc on Planet Earth, waste increasing exponentially and oceans getting polluted, more and more people are consciously choosing an eco-conscious lifestyle.One...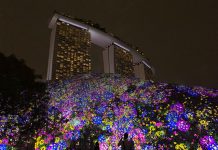 Future Together at Gardens by the Bay, a digital art exhibition, caps off the Singapore Bicentennial commemorations with interactive installations that encapsulate the hope...
---
Downtown East's D'Resort has a bike rental shop, Bikes @ D'Resort.
This can be found on level one, under the lobby area. This kiosk is open from 9 am to 9 pm daily and offers both hourly and overnight bike rentals to the public. It is run by Lifestyle Recreation, the company which runs the bicycle rental station at SAFRA Punggol.
Rental rates at this Pasir Ris bike kiosk start from $8 per hour.
Website
Opening hours: 9 am to 9 pm, daily
---
Bike Rental at Aloha Loyang
Within the Aloha Loyang resort is the Aloha Café which offers bike rentals. The types of bicycles available for rent include mountain bikes, city bikes and children's bicycles.
Rental rates start from around $7 per hour.
The public can enter the compound through a gate that connects to the park to rent bicycles.
For those who are driving to the Pasir Ris Park, the closest parking location to the bike rental kiosk at Aloha Loyang is at Pasir Ris Park Car Park A.
Opening hours: Monday to Thursday, 11 am to 7 pm; Friday, Saturday, Sunday and Public Holidays, 11 am to 8 pm
---
That's it! These were the only two Pasir Ris Park bike rental stations that we could find when we visited in July 2018.
However, we did come across some personal mobility alternative to bicycles.
Gogreen @ Downtown East
Gogreen @ Downtown East rents out Segway miniPRO and electric scooters that you can use to explore the park. For kids, Gogreen @ Downtown East also Yvolution 2 or 3 wheelers available for rent.
The minimum height requirement for the miniPRO and e-scooters are 130 cm and 120 cm respectively.
Rental rates for the miniPRO and e-scooters start from $25 an hour. Kid scooter rentals start from $15 an hour.
Opening hours: 11 am to 10 pm, daily
Website
No visit to Seoul with the family is complete without a visit to South Korea's biggest theme park: Everland! We had an awesome day...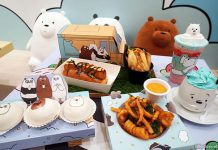 Grizzly, Panda and Ice Bear! Calling all fans of these three beloved bears from the popular Animated Series 'We Bare Bears'! You'll be thrilled...
FEATURED LISTINGS