Wind Walkers: Theo Jansen's Strandbeests at ArtScience Museum showcases 13 large-scale moving sculptures in the first Southeast Asian exhibition of its kind.
Roam the Beaches
The creations of Theo Jansen, a Dutch physicst turned artist, the self-propelled Strandbeests make use of the power of wind to move in a lifelike fashion.
The Strandbeests, Dutch for beach animals, were conceived by Jansen to roam the beaches in order to form sand dunes in order to protect the coastlines. This is done by pushing and piling sand along the shore.
---
Story continues below
Not just another light show, Magical Shores at Siloso, Sentosa is Singapore's first beach light show. Now "screening" on the sand, Magical Shores Sentosa...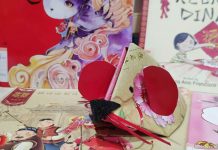 Dong dong chang! Right on the heels of Christmas is another important season for the Chinese – the Lunar New Year, of course. Remembering...
---
After more than twenty years of development, the Strandbeests have evolved to respond and adapt to changing environmental conditions.
The exhibition Wind Walkers: Theo Jansen's Strandbeests at ArtScience Museum is divided into four parts. This includes a look into origins of the Strandbeests, an examination of the science behind the Strandbeests ability to move in the wind and their development over time.
Meet the Strandbeests
Visitors to the exhibition will also be able to view 13 of Theo Jansen's Strandbeests. This is the first time they have been shown in Singapore. Each Strandbeest has a Latin name that reflects its characteristics.
Among the impressive Strandbeests on display is the Animaris Siamesis, the largest Strandbeest Jansen has made at over 200 kg and with 72 legs.
Another notable work is Animaris Ordis, one of Jansen's most versatile Strandbeests which functions as the walking unit of other moving sculptures.
Visitors to the Wind Walkers: Theo Jansen's Strandbeests exhibition will be able to walk with the Strandbeests during special sessions held through the day.
There will also be films, prints and prototypes on display. Wind Walkers: Theo Jansen's Strandbeests will also feature an immersive environment that recreates Jansen's workshop and educational activities that delve into the engineering genius behind the moving sculptures.
Digging Deeper
Guided tours will also be held during the duration of the exhibition along with playmaking sessions and a "Minibeast Meetup" inspired by the Strandbeests.
For more information, visit the Wind Walkers: Theo Jansen's Strandbeests exhibition website.
Wind Walkers: Theo Jansen's Strandbeests at ArtScience Museum
When: 23 June to 30 September 2018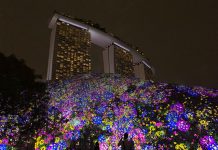 Future Together at Gardens by the Bay, a digital art exhibition, caps off the Singapore Bicentennial commemorations with interactive installations that encapsulate the hope...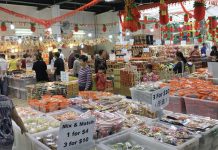 Want to know where to get superb CNY bargains? We uncover where the aunties shop for their festive goodies! Don't let the distance deter...
FEATURED LISTINGS