We may be a few weeks away from the Lunar New Year still, but there's no reason why we can't have a ball in the meantime. Whether in the form of a festival, a sporting event, an exhibition or otherwise, this weekend's highlights celebrate various spheres from arts and theatre to wildlife, nature and colour.
26 to 28 Jan
KC Arts Centre
See your favourite canine characters from Lynley Dodd's much-loved children's book series come to life in this wonderful family production, based on some of the most popular Hairy Maclary tales. Learn more.
27 Jan, 6 am to 12 pm
Singapore Zoo
Help raise awareness for the conservation of native wildlife and have a super fun time too when you take part in this run. There are different categories for different age groups and even kids below the age of three can take part. Details.
Till 28 Jan
Civic District
The historic buildings in our Civic District get transformed into canvases for dazzling art come nightfall, as illuminated visuals play across their facades. In addition, visitors can also look forward to art installations and interactive works. More info.
Till 4 Mar, 9 am to 9 pm
Flower Dome, Gardens by the Bay
Be transported to the enchanting landscape of Chinese imperial gardens and palace settings in this elegant floral exhibition centred on blooms such as dahlias and camellias. Find out more.
27 Jan, 4 pm to 5:30 pm
MasterCard Theatres, Marina Bay Sands
Hear National Geographic Fellow, conservationist an award-winning photographer Joel Sartore share his comical and personal stories accumulated from over two decades of exploration and discovery. Find out more.
27 Jan, 2 pm onwards
Marina Barrage
This kawaii fun run is back with more activities and features than before! Those not participating in the run can still head down and have a blast at the open-to-all Pokemon Carnival.
Till 28 Jan
Various locations
The many artistic experiences on offer at this event include family-friendly programmes such as an exploration of home decoration at Playeum and a movie screening of local film It's a Great, Great World on the front lawn of the Singapore Art Museum. Learn more.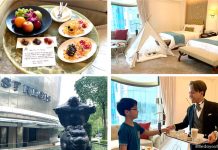 Right from the moment we arrived at The St. Regis Singapore, we were transported to a realm of old-world charm and graceful elegance. Beautiful...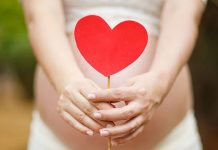 For first time parents-to-be, the once-in-a-lifetime decision on whether to store your newborn's cord blood can seem like a daunting one. What are the...
FEATURED LISTINGS