National Gallery Singapore is home to one of the largest collection South East Asian art collections in the world.
Housed within two former civic buildings in the heart of the city, the National Gallery Singapore has a voluminous floor area of 64,000 square metres. This makes it the largest museum in Singapore.
National Gallery Singapore is responsible for a collection of 8,000 artworks from Singapore and around the region.
If the sheer size of it all seems a bit daunting for first timers to National Gallery Singapore, it is understandably so. After all, where do you start and how can you maximise your time?
For those who need a quick guide to National Gallery Singapore, here is our first timer's guide to National Gallery Singapore.
Little Day Out's First Timer's Guide To National Gallery Singapore
Orientation
The National Gallery Singapore is made up of two wings, the former City Hall building and the former Supreme Court building. The Supreme Court building is identifiable by its dome.
The two wings are connected by the Padang Atrium and two link bridges. The Lower Link Bridge connects the 3rd floors of the two wings together and the Upper Link Bridge connects the wings' 4th floors.
After arriving at National Gallery Singapore, the first stop should be the Ticketing Counter at the B1 Concourse to pick up tickets
Even Singaporeans and PRs, who enjoy free admission to National Gallery Singapore, will need to get a ticket from the Ticketing Counter to enter the galleries.
First Stop: DBS Singapore Gallery (Level 2, City Hall Wing)
The DBS Singapore Gallery is a good place to start a first visit to National Gallery Singapore. On display are artworks by famous local artists such as Liu Kang and Georgette Chan.
To get to the DBS Singapore Gallery from the Ticketing Counter, take the lift from B1 up to Level 2 where the gallery is located within the City Hall Wing.
The DBS Singapore Gallery is divided into three sub-galleries. These are roughly laid out in chronological order from Gallery 1 to Gallery 3.
Start at Gallery 1 where you will find works by Georgette Chen and Liu Kang. Must-see works at the DBS Singapore Gallery 1 include Xu Beihong's Portrait of Lim Loh (1927), Liu Kang's Artist and Model (1954) and Georgette Chen's Lotus in a Breeze (1970).
Download the free National Gallery Explorer app (available for free on Apple App Store and Google Play Store) to your mobile device to learn more about individual artworks.
At the entrance of Gallery 2 stands a statue of Chua Mia Tee, the painter of the Gallery's star exhibit, National Language Class (1959).
Gallery 3 contains contemporary and mixed media artworks. Take note that this gallery includes works with nudity.
From the DBS Singapore Gallery on Level 2, take an escalator up to Level 3 and use the Lower Linkway Bridge to cross into the Supreme Court Wing and the UOB Southeast Asia Gallery.
Second Stop: UOB Southeast Asia Gallery (Start at Level 3, Supreme Court Wing)
As its name suggests, the UOB Southeast Asia Gallery showcases the works of artists from Southeast Asian countries such as Indonesia and the Philippines.
Located in the Supreme Court Wing (the one with the dome), it is spread over three floors, Levels 3, 4 and 5.
Artworks in the UOB Southeast Asia Gallery are spread over in 15 rooms or Galleries.
Gallery 1 to 11 of the UOB Southeast Asia Gallery are located on Level 3. Gallery 12 is the only gallery found at Level 4 while Gallery 13 to 15 are on Level 5.
Important artworks found at the UOB Southeast Asia Gallery include Indonesian artist Raden Saleh's Boschbrand (Gallery 2), Latif Mohidin's Pagodas II (Gallery 8), Nguyen Gia Tri's Landscape of Vietnam (Gallery 5) and Hernando R. Ocampo's Dancing Mutants (Gallery 6).
SingTel Special Exhibition Gallery (Level 3, City Hall Wing)
Throughout the year, National Gallery Singapore also hosts changing exhibitions for visitors to explore and appreciate. These are held at various other exhibition spaces found around the museum. There are galleries located in the basement, concourse, 4th floor and even the rooftop.
One of the major spaces to take note of is the SingTel Special Exhibition Gallery on the 3rd floor of the City Hall Wing which often hosts blockbuster revolving exhibitions, for example, Colours of Impressionism and Between Worlds.
Architectural Highlights at National Gallery Singapore
The two historic buildings that make up the National Gallery Singapore hold various architectural highlights that may intrigue visitors.
Building highlights to search out include the City Hall Chamber (Level 2, City Hall Wing), City Hall Wing Rooftop where you look out at the Padang, Rotunda Library (Level 3, Supreme Court Wing), Chief Justice's Chambers (Level 3, Supreme Court Wing) and Holding Cells (Level 1, Supreme Court Wing).
Keppel Centre for Art Education
Families with young children may wish to pay a visit to the Keppel Centre for Art Education at Level 1, City Hall Wing, where there are activities for kids.
How to Behave in the Galleries
As obvious as it may sound, do not touch the artworks on display. The works of art are a shared heritage for all to enjoy. To do so may result in damage to the artworks.
In the same vein, no food and drink are allowed within the galleries.
Flash photography and videography is also not permitted within the galleries.
Strollers are allowed into the galleries but there is also a designated stroller parking area available on Level 1.
All galleries are wheelchair accessible. Wheelchairs can also be loaned for free at the Information Counters at Level 1 and at the Basement 1 concourse.
National Gallery Singapore
Address: 1 St. Andrew's Road, Singapore 178957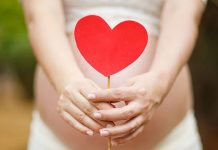 For first time parents-to-be, the once-in-a-lifetime decision on whether to store your newborn's cord blood can seem like a daunting one. What are the...
World Autism Awareness Day 2020 falls on 2 April. In conjunction with the day, the Metta Welfare Association is raising funds with a #HelpMettaSelena...
FEATURED LISTINGS