Looking for Chinese New Year craft ideas for some bonding craft time with the little one? Here are two that make use of red packets, or ang pows, to create festive decorations – one for the home and the other as an accessory.
We hope you'll have fun trying out these original Chinese New Year craft ideas:
Chinese New Year Craft Ideas
Plum Blossom Branches 
This Chinese New Year ang pow craft takes inspiration from Chinese ink paintings of plum blossoms, where the branches are often bending at artistic angles.
What you'll need:
ang pows
brown bendy straws
pen knife (only for adult's use)
double-sided tape
sponge for floral arrangement
a container
Follow these steps:
To make the plum blossoms
1. Cut out the two bottom corners of each ang pow.
2. Cut each ang pow corner as shown to create petals.
3. Open up each flower as pictured and wrap double-sided tape at the bottom so it can be popped into a branch (straw) and secured.
To create the branches
4. Cut a slit near the end of a straw, just big enough for another straw to be slotted in at an angle. (This should be done by an adult.) You'll probably need to fold the end of the second straw a little to be able to get more of it into the slit.
5. Slot a third straw into the bottom end of the lowest straw. Together, these three straws form one long bendy branch.
6. Vary the position of the slits and insert different ends of the straws into these slits to create different-looking branches.
Putting everything together
7. Pop the flowers with double-sided tape into the straw ends that jut out. Press the straw a little to make sure that the tape is sticking onto it.
8. Plant a few flowers on one branch. If you prefer to have more flowers on a branch, cut short segments out of a straw, cut more slits on the branch, and insert the straw segments inside. Then pop the flowers into these straw ends.
9. Cut the sponge so that it fits into your container.
10. Now you're ready to arrange your plum blossom branches for display!

---
Bow Tie and Hair Piece
Instead of just making decorations for the home, why not create some simple accessories for the kids using ang pows too?
What you'll need:
ang pow
rubber bands
scotch tape
clip
Follow these steps:
1. Open up the ang pow and cut away the flaps. Accordion-fold it as shown.
2. Using a portion of a flap that you cut away, loop around the centre of the folded ang pow and secure with scotch tape. Tada! A bright and cheery bow for the occasion!
3. To use as a bow tie, form a band using rubber bands looped together.
4. Then run the band under the collar. Looking smart!
5. For the girls, you can attach a hair clip to the back of the bow. Clip onto the hair to make a festive fashion statement!
6. To use it as a hair tie, attach your child's hair elastic band to the clip. You may need to tape the two metal strips of the clip together so that the elastic band doesn't come off easily.
7. For a more elaborate look, make small flowers using the same method for making plum blossoms in the "Plum Blossom Branches" craft. With a thread and needle, string the flowers up, looping the thread through the knot of the bow so that the flowers dangle daintily below the bow.
Easy peasy lemon squeezy right? These Chinese New Year craft ideas are really not difficult to realise at all. We hope you'll enjoy them.
Here's wishing you a very blessed time spent with those you love this Chinese New Year!
More Stories on Chinese New Year: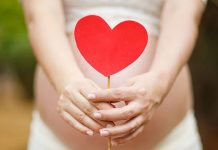 For first time parents-to-be, the once-in-a-lifetime decision on whether to store your newborn's cord blood can seem like a daunting one. What are the...
Schools and Institutes of Higher Learning will implement full home-based learning from Wednesday, 8 April 2020, onwards. In addition, preschools and student care centres...
FEATURED LISTINGS