Give your child's talents a boost during November-December 2017 school holidays with Discovery Camps.
Discovery Camps offers fun and enriching school holiday programmes in partnership with established educational experts such as Lorna Whiston Schools from Singapore, Collegewise from the U.S. and BSD code + design academy from Hong Kong. This allows Discovery Camps to offer the best and tried-and-tested curriculum for young, budding minds.
Programmes offered by Discovery Camps cater to kids as young as three years old and up to tween and teens. They cover a range of interests from academically slanted topics such as English to coding and robotics for older children.
At Discovery Camps, you can be sure that your kids will have fun as well as pick up useful knowledge throughout the holidays.
Parents Love It Too!
Discovery Camps is conveniently and centrally located at United Square at Novena.
Booking a spot for your child is a breeze through Discovery Camp's easy, online booking system.
What's more, parents are also able to watch their kids blossom at Parent Showcases held every Friday.
Discovery Camps' Holiday Camps for the November and December 2017 School Holidays
---
English Explorers by Lorna Whiston Schools
Ages 3 to 8
English Explorers focuses on nurturing and developing a child's speaking, listening, reading and writing skills to ensure they stay ahead during school holidays.
---

 Actor's Studio by Lorna Whiston Schools
Ages 6 to 11
Build confidence in public speaking through speech and drama. Young promising thespians will be taught to think, explore, sense and experience through the dynamic medium of creative drama.
---
College Bootcamp by Collegewise
Ages 14 to 18
For teenagers, find out how to stand out from the crowd and excel in University applications. In-depth guidance is provided especially with perfecting CVs, understanding the application process, interview strategies and college research.
---
Code Academy by BSD code + design academy
Ages 7 to 14
Learning to code for games is a great way for kids to grasp fundamental programming concepts. They will get to know how to work with HTML, CSS and JavaScript, the technology that powers over 90% of online applications. 
---
LEGO® Robotics
Ages 6 to 11
Gain exposure to science, engineering and maths through an immersive and hands-on experience with LEGO® Robotics. Kids will also pick up essential skills such as brainstorming, building and experimenting as they programme and bring their robots to life.
---
Find out more about Discovery Camps' exciting programmes and reserve your child's place at www.discoverycamps.com
Have a question? Contact Discovery Camps at +65 6664 8122 or email info@discoverycamps.com
Discovery Camps
Address: 101 Thomson Road, United Square, #03-18 / #04-22 United Square, Singapore 307591
Tel: 6664 8122
Email: info@discoverycamps.com
Website: www.discoverycamps.com
This feature is brought to you by Discovery Camps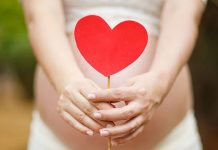 For first time parents-to-be, the once-in-a-lifetime decision on whether to store your newborn's cord blood can seem like a daunting one. What are the...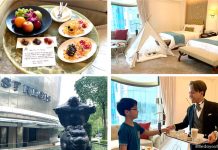 Right from the moment we arrived at The St. Regis Singapore, we were transported to a realm of old-world charm and graceful elegance. Beautiful...
FEATURED LISTINGS