The Indian Heritage Centre provides a look at the rich culture and traditions of the Indian community in Singapore. Its permanent collection is spread over two floors and is chockful of informative displays and exhibits. There are also four special activity stations for kids at the Indian Heritage Centre. These stations provide interactive activities for kids visiting the Centre. Parents or teachers bringing charges for a visit may wish to take note of these four activity stations for kids at the Indian Heritage Centre.
Activity Stations for Kids at the Indian Heritage Centre
1. Try Out a Hat
How a person dresses reflects their identity. At a Hat activity station found on the 4th floor, kids can try dressing up with different headgear. A conveniently located mirror behind the hats allow kids to get a look at themselves and it is also a good chance to take a snap.
2. Write a Postcard
Early migrants to Singapore from India had to leave behind their home and loved ones as they ventured to a new country. At the Postcard activity station on the 4th floor, kids are encouraged to reflect on how they would feel if they had to leave home for a faraway land and write down their feelings on a postcard.
3. Brass Rubbing Station
On the third floor of the Indian Heritage Centre, there is a brass rubbing station where kids can use a pencil to make a rubbing on a paper to bring home. There are four rubbings based on artefacts found at the Centre that they can make.
4. Photo Studio Station
---
Story continues below
As parents, we want to give Baby the best care we can afford. But how can we be sure that we're making the right...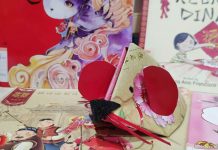 Dong dong chang! Right on the heels of Christmas is another important season for the Chinese – the Lunar New Year, of course. Remembering...
---
Take a picture against a traditional photo studio-like backdrop on the third floor of the Centre. Kids can choose between different backdrop options. Perfect for a family photo op.
More Stories on Deepavali:
Singapore's shores are teeming with wildlife we wouldn't usually notice. Getting to an intertidal zone during periods of low tide is the best way...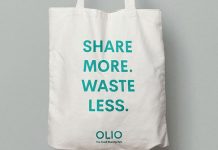 With consumerism wreaking havoc on Planet Earth, waste increasing exponentially and oceans getting polluted, more and more people are consciously choosing an eco-conscious lifestyle.One...
FEATURED LISTINGS