The Changi Museum, which replaced the Old Changi Prison Chapel and Museum, is dedicated to all who lived and died in Singapore during the dark years of World War II (WWII), in particular in the Changi area. This sombre museum is an important platform for learning and facilitating conversations about a significant part of Singapore's history.
During the years of the Japanese occupation, tremendous faith and strength of the human spirit emerged. The Changi Museum holds a vast collection of photographs, paintings, replicas of tools and personal artefacts donated by the former POWs that demonstrate how.
Personal Stories
Despite there being a strict "no photography" rule of exhibits inside The Changi Museum, the evocative photographs and candid, yet emotionally honest, accounts were memorable and thought-provoking enough to leave a lasting impression. Rather than just giving hard facts, many of the stories were told by quotes or excerpts from the journals or writings by the former Prisoners of War (POW). This gives a unique and personal insight into the war and the medium of stories allows it to cater to a wider audience.
The Changi Museum's systematic layout is split into five zones that allow visitors to read the accounts in chronological order.
---
Story continues below
West is best and we have the biggest bouncy playground to prove it. Bouncy Paradise which was last seen with its pop-up at PeopleUp@Pandan....
Singapore's shores are teeming with wildlife we wouldn't usually notice. Getting to an intertidal zone during periods of low tide is the best way...
---
The five zones are Storyboards, Changi Prison Section, Changi Murals, Wartime Artists and End of War. This highlight the denial of daily necessities such as food, showers and beds, which we often forget to be thankful for. There are also exhibits such as a floor plan of an actual Changi cell in the Gaol mapped on the floor which allows visitors to get a sense of the limited space given to POWs.
A block of the original Changi Prison wall, Changi Prison cell door and barb wire which was acquired by the museum when the prison was torn down, are also on display.
Changi Chapel
In the middle of the Changi Museum is the Changi Chapel. This chapel is dedicated to the memory of all POWs and internees who were incarcerated in the area of Changi, from 1942 to 1945. It is a symbolic representation of the many chapels that were built by POWs in Changi.
One notable artefact at the Changi Chapel is the Changi Cross made by Sergeant Harry Stogden from a 4.5-inch Howitzer shell. It is one of the original items in the Changi Museum and served as a symbol of hope to the POWs. You can read more about its story here.
Visitors can also find personal messages and dedications, left on the chapel notice board by other visitors.
Record of History
The Changi Museum has an impressive collection of records. It has collected nearly 5,000 records of registered Civilian Internees who were interned in Singapore between 1942 and 1945 during the Japanese Occupation, Inmates of Changi and Sime Road camps as well as the Malayan Volunteer Force list. These records were very insightful as it gave details for people to get an understanding of the ratio of male to female prisoners and their given occupations.
Visitors can enhance their experience with a recorded audio tour where they can listen to the experiences of the men and women who were imprisoned in Changi during the Second World War. Visitors may opt to use individual audio sets or may choose to share a single set at which another rate applies.
Another tour option is the Changi Museum War Trails created by Singapore History Consultants Pte Ltd and Journeys Pte Ltd. This coach tour covers various key sites such as the Changi Museum, the entrance of Selarang Barracks, Johore Battery and Changi Beach; the Battlefield Tour will cover the strategies, plots, follies and the action that led to the Fall of Singapore in WWII. Information on the tours can be found on their website.
The topic of war is definitely one of relevance, be it sharing the personal stories that we heard or bringing up the message of unity – not just as one Singapore, but also supporting people from other countries who have to suffer in this way. The Changi Museum honours the dedication and sacrifice that people made to ensure our freedom and safety today, something that we should never take for granted.
For more information, visitors can also visit the Changi Museum's comprehensive website.
The Changi Museum
Address: 1000, Upper Changi Road North, Singapore 507707
Opening Hours: 9.30 am to 5.00 pm daily, last admission at 4.30 pm (including Sundays and Public Holidays)
Admission is free
Website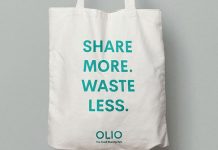 With consumerism wreaking havoc on Planet Earth, waste increasing exponentially and oceans getting polluted, more and more people are consciously choosing an eco-conscious lifestyle.One...
As parents, we want to give Baby the best care we can afford. But how can we be sure that we're making the right...
FEATURED LISTINGS