If you are not sure what Cats' Eyes have to do with Stars, a visit to The Gem Museum will enlighten you. A private museum dedicated to precious stones, The Gem Museum allows visitors to dig into the glittery world of gemstones and diamonds.
Set up in 2015 by Ms. Lok Huiying and Mr. Tay Kunming, The Gem Museum showcases rare gems and minerals. Inside the niche museum's cosy premises, displays provide a glimpse into the fascinating world of precious stones and the industry built around it.
From Mine to Market
Currently, The Gem Museum's exhibition is based on the theme, From Mine to Market. This provides a look into the fascinating journey a stone takes from the time it is extracted from the ground to how it is shaped and polished before eventually being brought to the market for sale.
Precious stones start off embedded within the ground and that is where the exhibition starts too. Visitors can read about the various rocks found in the earth and their origins.
Rock samples and a "rock garden" provide an experiential way to learn about rocks beyond the panel text on the wall.
Kids can have a go at sifting through a sandpit to unearth various rocks.
---
Story continues below
We've packed six weeks worth of activities in an easy-to-use holiday guide. Whether you want to find out what is going on at the...
Hear that? That's the sound of children all over Singapore are rejoicing! It is the end of the school year and the six-week holiday...
---
There are displays of rocks that have been mined from the ground. These include both gemstones, such as rubies and sapphires, and diamonds.
While both of these precious stones are extracted from the ground, gems and diamonds are normally treated distinctly because of their presentation and how they are sold. For example, gemstones may be rounded out to highlight their lustre and colour while diamonds are cut to augment their clarity and reflective qualities.
Cats' Eyes & Stars
Some interesting gemstones on display at The Gem Museum include those with rare natural optical phenomena.
A Cats' Eye refers to a gem with a silky band across its surface, making it look like a feline's eye.
Star Stones have an internal starburst while there are also gems that display different colours whether under yellow incandescent or cool blue light.
Moonstones have a sheen that was once thought of by the ancient Romans as preserving the essence of moonlight.
Around The Gem Museum, visitors can get an insight into various aspects of the gem and diamond industry, including how they are graded and traded.
Most of the gems and minerals on display at The Gem Museum belong to the private collection of Far East Gem Institute's founder, Mr. Tay Thye Sun. The Far East Gem Institute runs gemological education for those in the gem and jewellery industry.
The Gem Museum
Address: 222 Queen Street, #02-02, Singapore 188550
Opening Hours: Mondays to Fridays, 3 pm to 6 pm. Closed on Public Holidays.
Admission: Free
Website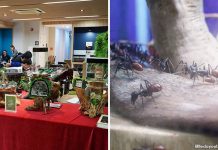 After a visit to the Singapore Ants Exhibition, you may never be able to look at the ants crawling around your home in the...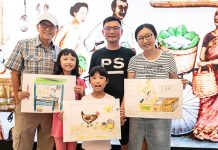 As the saying goes, it takes a village to raise a child and on Grandparents Day 2019, we honour some of the most important...
FEATURED LISTINGS