It's Singapore's 52nd National Day and the most electrifying place to be on 9 August is the Marina Bay Floating Platform. However, for those of us who were not able to get tickets but are still raring to soak in the atmosphere of the holiday, there are places around Singapore where you can watch live screenings of the National Day Parade with your fellow Singaporeans.
Here is a quick guide to five places, besides your living room, where you can watch a live screenings of the National Day Parade 2017.
Singapore Sports Hub
On National Day, Singapore Sports Hub will holding the Sports Hub National Day Fiesta from 9 am to 9 pm. Take part in a National Day Carnival with games and fringe activities, make your very own Singapore flag in a collage craft activity and more. At 5 pm, make your way to OCBC Square and settle down for a live screening of the National Day Parade with all the other sporty folks at Singapore Sports Hub. Get more details here.
Sentosa
Sentosa celebrates all things Singaporean with a So Singapore experience around the State of Fun. Interact with "villagers" from Singapore's past and go on a trip down memory lane at the Heritage Carnival 2017. Pen a wish for Singapore and challenge each other to kampung games like five stones and chapteh. The melodious sounds of performers such as the Chord Squad and Sound Groove Music will be amping up the atmosphere with National Day songs and from 5 pm, find a seat in front of iFly Singapore's big screen for a live screening of the National Day Parade 2017. More details here.
National Museum of Singapore
Get your hands on national day balloons featuring national icons such as Singa the Lion and Chilli Crab, stamp a special National Day post card and create a hanging mobile craft. All this and more awaits at the National Day Celebrations at National Museum. Oh, and there will be food too at the National Day Feastival, along with performances by local artistes such as Electrico. The bouncy sampans will be out on the lawn as well. End off the day by watching a live telecast of the National Day Parade at the museum's Glass Atrium from 5.20 pm onwards. The first 500 visitors will get a National Day Fun pack. Get details here.
Our Tampines Hub – Live Screening of National Day Parade 2017
Singapore's largest integrated community and lifestyle hub will be hosting a live screening of the National Day Parade 2017 at the Festive Palza from 5 pm to 9 pm. Join with the community in celebrating Singapore's 52nd National Day. Free popcorn and candy floss will be given away too! More details here.
Marina Barrage
Visit Marina Barrage on 9 August to enjoy a carnival with old pasar malam games and a flea market. The food trucks will also be out at the Barrage to feed the crowds and the day culminates in a live screening of the National Day Parade 2017 on the Green Roof where you can view the fighter jets buzzing overhead as they fly towards the Floating Platform for the parade. Details here.
Have a great National Day everyone!
Schools and Institutes of Higher Learning will implement full home-based learning from Wednesday, 8 April 2020, onwards. In addition, preschools and student care centres...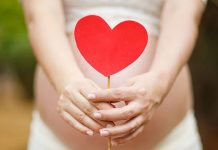 For first time parents-to-be, the once-in-a-lifetime decision on whether to store your newborn's cord blood can seem like a daunting one. What are the...
FEATURED LISTINGS