The National Museum of Singapore will be hosting a new exhibition titled Witness to War: Remembering 1942 from 23rd September 2017 to 25th March 2018. The exhibition promises to deliver a new take on the usual Japanese occupation stories by exploring the 1930s: the pre-occupation time period that depicts the events leading up to Singapore's fall.
Witness to War: Remembering 1942 is a multi-national project that has been in the making for two years. In collaboration with museums and institutions from across the Pacific such as the Australian War Memorial and the Museum of New Zealand Te Papa Tongarewa, the exhibition will display over 130 artefacts, many of which are being displayed to the general public for the first time.
Never-Before-Seen Artefacts
One of the highlights of the exhibition a 25-pounder gun display recently acquired by National Museum of Singapore. A major British field gun during World War II, the 25-pounder gun is a sight to behold for military fans and will be making its first ever public appearance at the exhibition.
Another exciting artefact that will be making its debut display is resistance leader Lim Bo Seng's personal diary.
A war hero that all Singaporeans are familiar with, the diary will touch upon his personal thoughts and feelings as a husband and father of seven children.
The exhibition is also the first where National Museum of Singapore has involved secondary and tertiary students in the development of the exhibition. In collaboration with partners such as the Pioneer Generation Office, students interviewed survivors and worked with curators to present their finding in the exhibition.
Collective Ownership of the Past
"Witness to War: Remembering 1942" will feature unique, multi-sensory experiences such as a time tunnel displaying a film montage and interactive stations that will allow visitors to reflect and learn.
The exhibition will also cater to younger visitors by featuring a family activity space for those aged seven to 12. It will introduce the subject of war to children through the eyes of young people who lived through the fall of Singapore in 1942, allowing for reflection and contemplation.
"We want Witness to War to be an exhibition for everyone, regardless of age or nationality. On top of the artefacts and personal stories, we will also feature film screenings, art installations, food-related programmes, talks, guided tours and special behind-the-scenes events," said Priscilla Chua, Curator, National Museum of Singapore. "We hope to encourage collective ownership of the past and provide a platform for conversation by highlighting the relevance of the fall of Singapore to visitors."
Witness to War: Remembering 1942
Dates: 23 September 2017 to 25 March 2018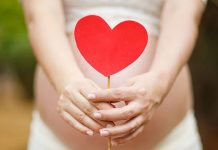 For first time parents-to-be, the once-in-a-lifetime decision on whether to store your newborn's cord blood can seem like a daunting one. What are the...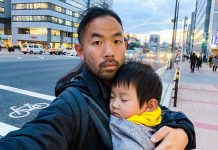 Few can boast of summiting Mount Everest, but Stefen Chow, father of two can.Now a filmmaker and photographer, Stefan is known for his solo...
FEATURED LISTINGS