Changi Airport Terminal 4 Heritage Zone is a showcase of Singapore's local culture and architectural heritage. Located within the terminal's transit area, this is the first time Changi Airport has had a permanent area for international travellers to learn about Singapore's rich past and in particular, that of the Peranakans or Straits-born Chinese.
Changi Airport Terminal 4 Heritage Zone
At the Changi Airport Terminal 4 Heritage Zone, passengers will be able to view how shophouse architecture has evolved over the years. The shophouse façades presented at the Heritage Zone reflect the architecture of shophouses commonly found in the Katong and Chinatown districts of Singapore.
It traces the evolution of the shophouse from the 1880s to the 1950s through panels that reflect the styles of different time periods. This starts off with the Baroque Design found from 1880 to 1900, moves on to the Rococo Style from 1910 to 1920, and to the Peranakan Style in the twenties and thirties, before finally winding up with the 1950s Modern Décor style.
Peranakan Love Story Show
A highlight of the Changi Airport Terminal 4 Heritage Zone is a six-minute long cultural mini-show that is played on a 10 metre by 6 metre LED screen embedded into the row of shophouse facades. Set into two shophouse bays, the LED wall transforms into a theatre screen that reflects the living rooms of two Peranakan homes.
---
Story continues below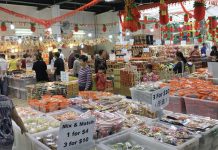 Want to know where to get superb CNY bargains? We uncover where the aunties shop for their festive goodies! Don't let the distance deter...
As parents, we want to give Baby the best care we can afford. But how can we be sure that we're making the right...
---
The show, entitled Peranakan Love Story and set in 1930s Singapore, is a non-conversational musical that tells the story of the unlikely romance of two passionate musicians who are neighbours.
It was developed in collaboration with renown Singaporean composer and artist, Dick Lee, and Moment Factory. Peranakan Love Story features a local cast with actors such as Adrian Pang, Koh Chieng Mun, Amy Cheng and Benjamin Kheng.
Local Food to Complete the Experience
Adding to the local experience, passengers at Changi Airport Terminal 4 can try Singaporean food at retail and F&B outlets that are integrated into the wall of shophouses. These include local brands such as Bee Cheng Hiang, Bengawan Solo, Old Chang Kee and Eu Yan Sang.
Ms Poh Li San, Changi Airport Group's (CAG) Vice President, T4 Programme Management Office, said, "For the passenger, we wanted to delight them with 'wow' features and showcase our local culture and architectural history at the Heritage Zone."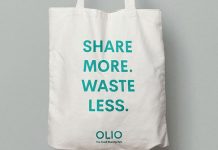 With consumerism wreaking havoc on Planet Earth, waste increasing exponentially and oceans getting polluted, more and more people are consciously choosing an eco-conscious lifestyle.One...
What better a way to scurry into the New Year of the Rat than with a new year feast at Fat Chap! Priding themselves...
FEATURED LISTINGS