Cool sci-fi chic greets you at the Adults' and Teens' Zone of the revamped Bukit Panjang Public Library at one end of the top floor of Bukit Panjang Plaza.
Hop over to the Children's Zone on the opposite side and the journey of discovery continues in a series of delightful mazes.
More than sporting a brand new look, the revamped library – which reopened on 1 July 2017 after 10 months of renovation – features two separate wings abuzz with fresh innovations.
It now takes up 2,300 square metres of floor space, double from before. And its concentric circles design is far from neatly laid rows typical of traditional libraries of yesteryear.
Children's Zone at Revamped Bukit Panjang Public Library
---
Story continues below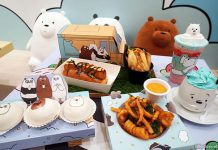 Grizzly, Panda and Ice Bear! Calling all fans of these three beloved bears from the popular Animated Series 'We Bare Bears'! You'll be thrilled...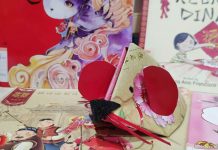 Dong dong chang! Right on the heels of Christmas is another important season for the Chinese – the Lunar New Year, of course. Remembering...
---
Upon entering Bukit Panjang Public Library's mountain-themed children's wing, you will probably pause to look through the glass panels to the left of the entrance.
If you ever wondered what happens after books are returned through the book drop, here is where you can find out how.
Watch as the returned books make their way along a conveyor belt to sorting bins.
The Bukit Panjang Public Library's children section stocks novels, non-fiction books, picture books, magazines and audio-visual material. It also carries books on family and parenting.
Need to figure out how to get to each of them? Just look at the floor and follow the lines that group the various genres of material, or at the labeled circular "clouds" above you.
A nice feature of the library is the many sunken reading alcoves.
These circular seating areas allow visitors to cozy up with a book in the middle of the library. They are excellent for parents who may wish to read a book with their child.
Quirky sloped seating areas also make interesting spots for kids to read a book.
The early literacy section of Bukit Panjang Public Library has books for children below six years of age.
There are also costumes, puppets and play features on the wall to help young ones discover the joys of reading.
Within a little nook behind the Picture Books section, is the Tumblebook Station, with a touch screen to engage the children of today.
Over at the the magzines and AV sections is a little cove that lets children access ebooks and other multimedia resources.
A key feature in the Children's Zone is an immersive storytelling room, cleverly hidden behind a wall near the stroller parking area close to the entrance.
There is more to the plain bare room than meets the eye. Aptly named "Story Comes Alive", the room is equipped with multimedia systems that can transform the bare into an immersive environment for storytelling.
Adults' & Teens' Zone
Located across the atrium from the children's section is the revamped Bukit Panjang Library's Adults' and Teens' Section, a volunteer-run space.
Besides being a cosy cocoon for lounging at the entrance, the welcoming space serves as a collection and bookdrop spot.
The zone has a programming area for talks and workshops.
It also features a reading lounge with large screens you can swipe, scroll and pinch on to browse electronic copies of local mainstream newspapers.
The myriad of magazine titles is cleverly displayed and easily accessible through stacked cubbyholes.
Those looking for a spot to do some work will find a seating area, ala lecture theatre style, to do so.
One thoughtful feature at the revamped Bukit Panjang Public Library is the little alcoves for charging your devices.
The decor at the revamped Bukit Panjang Public Library draws inspiration from Bukit Panjang's new connections to the city via the Downtown Line.
Different coloured lines on the floor connect guide visitors to various sections of the library and their similarly colour-coded shelves
Bukit Panjang Public Library
Address: 1 Jelebu Road, #04-04 & 16/17, Bukit Panjang Plaza, Singapore 677743
Opening Hours: Monday to Sunday, 11 am to 9 pm (closed on public holidays, at 5 pm on Christmas Eve, New Year's Eve and the eve of Chinese New Year)
What better a way to scurry into the New Year of the Rat than with a new year feast at Fat Chap! Priding themselves...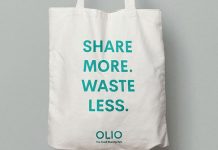 With consumerism wreaking havoc on Planet Earth, waste increasing exponentially and oceans getting polluted, more and more people are consciously choosing an eco-conscious lifestyle.One...
FEATURED LISTINGS