The exhibits at National Gallery Singapore's Keppel Centre for Art Education have been refreshed!
This change of exhibits at Keppel Centre for Art Education is part of the Gallery's commitment to finding new ways to inspire its young visitors.
Since the opening of National Gallery Singapore in November 2015, the Keppel Centre for Art Education has been a place where little ones can explore art in an environment tailored just for them. This was done through hands-on activities and workshops for children.
This continues to be the case at the refreshed spaces at the Keppel Centre for Art Education.
Keppel Centre for Art Education Refreshed
During a media preview at National Gallery Singapore, we had a chance to have  peek at what lies in store at the two refreshed Keppel Centre for Art Education spaces.
The Blue Who Swims All This Way
Previously where two whimsical art pieces by Tan Wee Lit hung, the Project Gallery is now the location for an immersive ocean-themed installation, The Blue Who Swims All This Way, by artist Betty Susiarjo.
Blue hues bathe the walls of the gallery and shell-shaped soft sculptures dangle suspended above the floor.
The walls are decorated with coral-like coverings, so much so that you can easily imagine you are combing a beach or wading along a shoreline.
The work is highly tactile in nature. Visitors are encouraged to touch and feel the installation. Programmes and activities will be organised at the space, providing children with different ways to experience The Blue Who Swims All This Way.
Pottery Workshop
The other space that has been refreshed was previously occupied by a mock-up of an artist's workshop.
Now, kids can turn into artists themselves as they discover more about the art form and intricacies of ceramic making.
A display reminds visitors about how common ceramics are in everyday life. There are also pottery wheels and tools used by ceramic artists available for a close up look.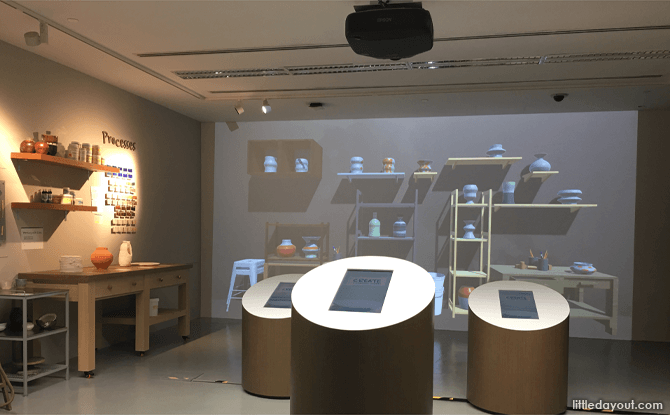 However, the centerpiece of the Pottery Workshop is a virtual pottery experience.
At an electronic "pottery-making" station, visitors can shape and glaze their own virtual pieces of pottery. These are then sent, virtually of course, to a kiln to be fired. Once the firing is done, the completed virtual ceramic piece gets displayed on a large screen at the front of the room.
What a fun way to learn about ceramics!
Refreshed Keppel Centre for Art Education Galleries
The two refreshed Keppel Centre for Art Education spaces will open to the public in conjunction with the inaugural Gallery Children's Biennale from Saturday, 20 May 2017 onwards.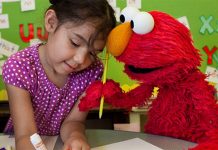 The Sesame Street theme song, with its lyrics of "Sunny day, Sweeping the clouds away", has always brought joy to the faces of young...
With the gloom of the COVID-19 news, Mr Brown, Singapore's Blogfather, and Mr Benjamin "Miyagi" Lee have brought some levity to the situation with...
FEATURED LISTINGS