This year, Imaginarium: To the Ends of the Earth, Singapore Art Museum's family-focused contemporary art exhibition, invites visitors to rediscover our ever changing environment and the world we live in through the eyes of nine artists.
You can expect to encounter fantastical landscapes stemming from the minds of these contemporary artists. Many of the artworks are immersive and interactive, and in some cases, allow visitors to experience them in tactile ways.
You can also be sure that there are plenty of hands-on activities for children too.
This year, one change the organisers have made is to incorporate the hands-on activity stations into the same space as the exhibits, rather than in a separate room. This allows visitors to have a closer encounter with the art and draw inspiration from the art works as they work on their own.
Here is a run down of the nine artworks you can expect to see at Imaginarium: To The Ends of the Earth.
Lie of the Land
The first exhibit you will come across is a bombshell. Actually, quite literally two bombshells.
Created by Laotian artist Bounpaul Phothyzan, Lie of the Land reflects the experience of living in one of the most heavily bombed countries in the world.
The work consists of two bombs that have been repurposed as boats, and for the purpose of the artwork, as planters. This reflects the human ability to adapt and find beauty in any circumstance, turning an instrument of destruction into something that supports life.
Lizard Tail
Lizard Tail is an art installation about, what else, lizards' tails.
Created by Japanese-Australian artist Hiromi Tango, it is a reflection of survival, adaption and healing. This draws on the metaphor of how a lizard can drop its tail in times of danger but eventually heals and regrows it over time.
A crafting activity here lets children work on their own lizard tail and explores the power of art to heal and restore.
Where Am I
One of the most delightful (and smallest) works at Imaginarium: To The Ends of the World is Where Am I. This is made up of seven clusters of real, dried white beech mushrooms that have been hidden around the SAM at 8Q building.
Created by Singaporean artist Calvin Pang, it was inspired by an experience he had when he paused to admire a cluster of mushrooms after a rainstorm. It invites visitors to seek out and find the wonder of the ordinary things in life.
Another Island
When you step into the room, you will be forgiven for wondering where the Another Island art installation is.
To find it, you need to get on your hands and knees to peer closely at the floor.
598 miniaturised pictures have been embedded in epoxy bubbles set into the platform. Created by Thai artist, Nipan Oranniwesna, the pictures are vignettes of life in Singapore and if you listen very carefully, you will be able to hear familiar sounds of Singapore emanating out through the platform too.
The Origin: The Tree and Me & The Unborn
Made up of newspapers, vegetables and grass, The Tree and Me was inspired by the old trees along East Coast Park. The trees provoked artist, Nandita Mukand, into contemplating about her life within the context of Singapore's urban environment and how it is intertwined with nature.
A book corner at the exhibition room invites visitors to sit down, read a book and contemplate for a moment too in the shadow of The Tree and Me.
My Wonderful Dream
Created by Indonesian artist Eko Nugroho, My Wonderful Dream represents his hope for a world with peace, happiness and harmony. Three fantastical humanoid figures challenge visitors to find similarities instead of differences in the borderless landscape of the installation.
Kids can also work on an activity sheet and create their own whimsical figures too.
Wanderland
A work by Singaporean artist Mary Bernadette Lee, Wanderland is an immersive and happy installation with bells that ring, birds perched on dish and textured decorations hanging from the ceiling.
It reminds visitors of their relationship with nature and you will not want to leave before setting a few bird mobiles flying by tugging on the ropes dangling down below them.
LICENSE 2 DRAW
This installation lets the visitor turn into the artist. A roving robot responds to inputs made by visitors into an L2D application. The robot draws out lines as it runs around the canvas, allowing visitors to contribute towards a the creation of a Jackson Pollack-ish piece of art.
Using the app through the Internet, people from around the world can also join in, demonstrating how technology has brought the "Ends of the Earth" that much closer.
Floating Mountain
Enter the realm of dreams at this art installation. Floating Mountain recreates a magical land that the artist, Unchalee Anantawat, once found herself in during her dreams. The bright and attractively coloured installation expresses her belief that there are other worlds humans have yet to explore.
Visitors can also express their own worlds in a craft activity located in the exhibition room too.
Imaginarium Short Films Screening
In addition to the nine contemporary art installations, visitors can catch short film screenings at the Moving Image Gallery on Level 2.
Films that will be screened at Imaginarium: To the Ends of the Earth include the animated short An Object at Rest by Seth Boyden. This award-winning flim follows the adventures of a stone over the course of a millennia.
Other films being screened include those by Singaporean, Asian and other film makers.
Imaginarium: To the Ends of the Earth opens on Saturday, 6 May 2017 and runs till August. Over the exhibition's duration, visitors can look forward to artist workshops, toddler art workshop and curator conducted tours. Full details are available online.
Imaginarium: To the Ends of the Earth. Singapore Art Museum's Imaginarium 2017
Dates: 6 May to 27 August 2017
Venue: SAM at 8Q, 8 Queen Street, Singapore 188535
Opening Hours: Saturdays to Thursdays – 10 am to 7 pm; Fridays – 10 am to 9 pm
Admission Charges: Free for Singaporeans and permanent residents. For non-Singaporeans and PRs, $6 for adults, $3 for children, free for children under six.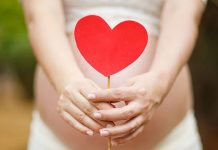 For first time parents-to-be, the once-in-a-lifetime decision on whether to store your newborn's cord blood can seem like a daunting one. What are the...
Schools and Institutes of Higher Learning will implement full home-based learning from Wednesday, 8 April 2020, onwards. In addition, preschools and student care centres...
FEATURED LISTINGS