Hospital
Noun
Kid-friendly Description: A place where the sick and injured are cared for.
In a Sentence: Mr Lee had to be admitted a hospital when he injured his head in an accident.
Photo credit: Christiaan Triebert via Visualhunt / CC BY-NC
---
About #WOTD
In #WOTD, Little Day Out introduces words to help children expand their vocabulary. Each Word of the Day is accompanied by a description and example of how it can be used in a sentence.
This #WOTD is powered by Cornerstone Learning Centre, professional builders for Primary English and Mathematics.
With the gloom of the COVID-19 news, Mr Brown, Singapore's Blogfather, and Mr Benjamin "Miyagi" Lee have brought some levity to the situation with...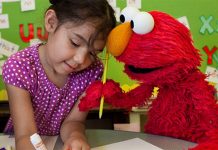 The Sesame Street theme song, with its lyrics of "Sunny day, Sweeping the clouds away", has always brought joy to the faces of young...
FEATURED LISTINGS