Coffee Bean & Tea Leaf Marine Cove is located at the row of eateries facing East Coast Park's Marine Cove Playground. This location also makes it unique among the coffee chain's outlets in Singapore with kid-friendly features to suit the families and young children that frequent the area.
Warm Ambience
The ambience at Coffee Bean & Tea Leaf Marine Cove is warm and welcoming. Indoors, there is a mix of table seating and comfy, cushioned lounge chairs.
The outdoor section is ideal for those who wish to enjoy breezy, al fresco seating, or simply want to keep an eye on their kids running around the playground.
Coffee Bean & Tea Leaf Marine Cove serves a standard menu of hot and cold beverages, cakes, sandwiches and all-day breakfast items.
In addition to these, it also has a special Kids Menu that can only be found at Marine Cove. On the Kids Menu are items such as Mac N Cheese, Ham & Cheese Bunwich and Spaghetti Meat Ball.
For those who need something cool on a hot day, there is a Frozen Yogurt counter conveniently situated on the outside. People can pick up a Frozen Yogurt without even entering the outlet.
Kid-Friendly Amenities at Coffee Bean & Tea Leaf Marine Cove
Within the outlet, there is also a section set aside for kids five years old and under. It is simply fitted out with some wooden activity boards on the wall.
The rule board advises kids to "Be Social and Make Friends". Not a bad suggestion.
A counter with high stools overlooking the play area lets parents keep an eye on children inside.
It is also good to know that Coffee Bean & Tea Leaf Marine Cove has a diaper-changing table near the toilets at the back.
Story continues below...
---
---
Story continues...
Coffee Bean & Tea Leaf Marine Cove also sells umbrellas ($12.90). This is useful if you are stuck at Marine Cove on rainy days and desperately need an umbrella to leave.
Coffee Bean & Tea Leaf Marine Cove is one of several dining options available at Marine Cove. It provides a family-friendly spot to pause for a refreshing break before heading off to the playground again.
Coffee Bean & Tea Leaf Marine Cove
Address: 1000, East Coast Parkway, #01-01 Marine Cove, Singapore 449876
Opening hours: Sunday to Thursday – 8 am to 11 pm; Friday, Saturday & Eve of Public Holiday – 24 Hours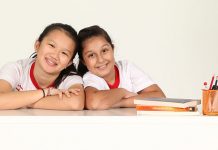 With constant chatter about milestones, achievements, and grades, the importance of a student's journey can be overshadowed. Children sometimes forget that they are all...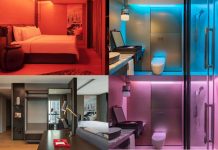 Lighting that adapts to a guest's body rhythm, a multisensorial Experience Shower and an in-room wellness wall. These are some of the features at...
FEATURED LISTINGS