Furniture
Noun
Kid-friendly Description: Movable objects used to make a house or place more comfortable, for example, tables and chairs.
In a Sentence: Kenny bought blue furniture to match his room that had blue walls.
Photo via Visualhunt.com
---
About #WOTD
In #WOTD, Little Day Out introduces words to help children expand their vocabulary. Each Word of the Day is accompanied by a description and example of how it can be used in a sentence.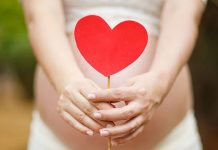 For first time parents-to-be, the once-in-a-lifetime decision on whether to store your newborn's cord blood can seem like a daunting one. What are the...
With the gloom of the COVID-19 news, Mr Brown, Singapore's Blogfather, and Mr Benjamin "Miyagi" Lee have brought some levity to the situation with...
FEATURED LISTINGS