Din
Noun
Kid-friendly Description: A loud and unwanted noise.
Example: Farrah made such a din that her neighbours came over to ask her to quieten down.
Photo via Visual hunt
---
About #WOTD
In #WOTD, Little Day Out introduces words to help children expand their vocabulary. Each Word of the Day is accompanied by a description and example of how it can be used in a sentence.
For those who enjoy a quiet holiday in understated luxury, The Majestic Malacca is a gem. The beautifully refurbished 1920s Straits Settlement mansion previously owned...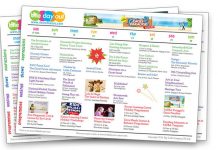 The school holidays 2018 are here! The year-end school break in Singapore takes place from 17 November to 31 December 2018 and it is...
FEATURED LISTINGS