Locomotive
Noun
Kid-friendly Description: The part of train with the engine that pulls the other train cars.
In a Sentence: The powerful locomotive pulled into the train station.
Explore: The Tiong Bahru Park Adventure Playground which has a huge tilted train structure. Read more.
Photo credit: Sheila in Moonducks via Visualhunt / CC BY
---
About #WOTD
In #WOTD, Little Day Out introduces words to help children expand their vocabulary. Each Word of the Day is accompanied by a description and example of how it can be used in a sentence.
With over 30 centres in Singapore, MindChamps PreSchool offers premium early childhood education programmes developed by international experts as well as education specialists who...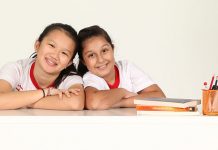 With constant chatter about milestones, achievements, and grades, the importance of a student's journey can be overshadowed. Children sometimes forget that they are all...
FEATURED LISTINGS